How anti-ransomware technology works to protect the archives of different devices: the best protection for your PC.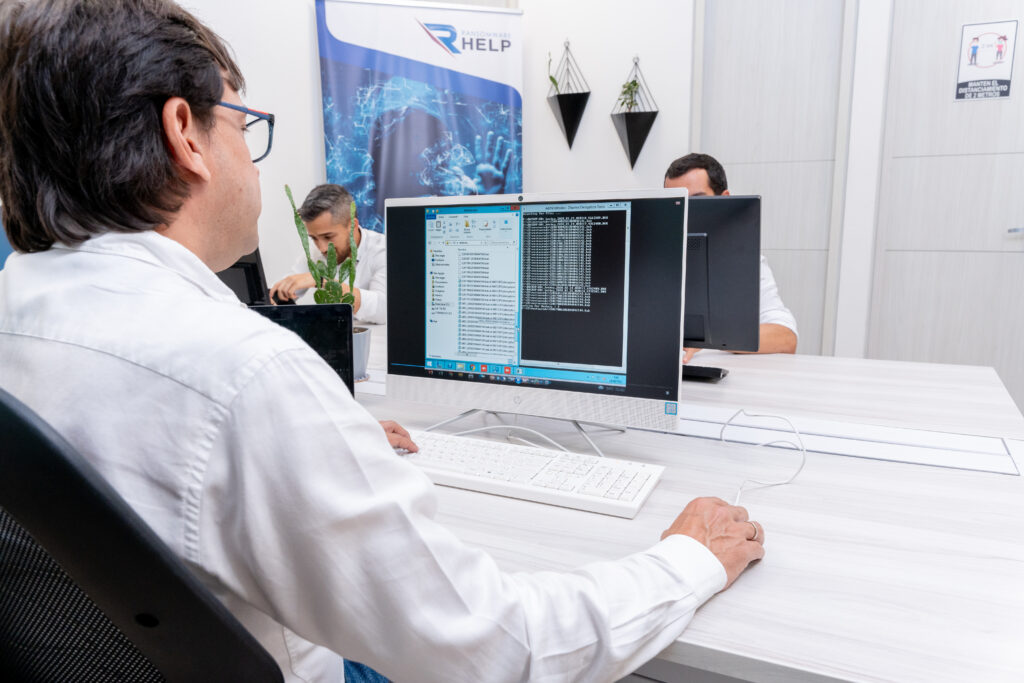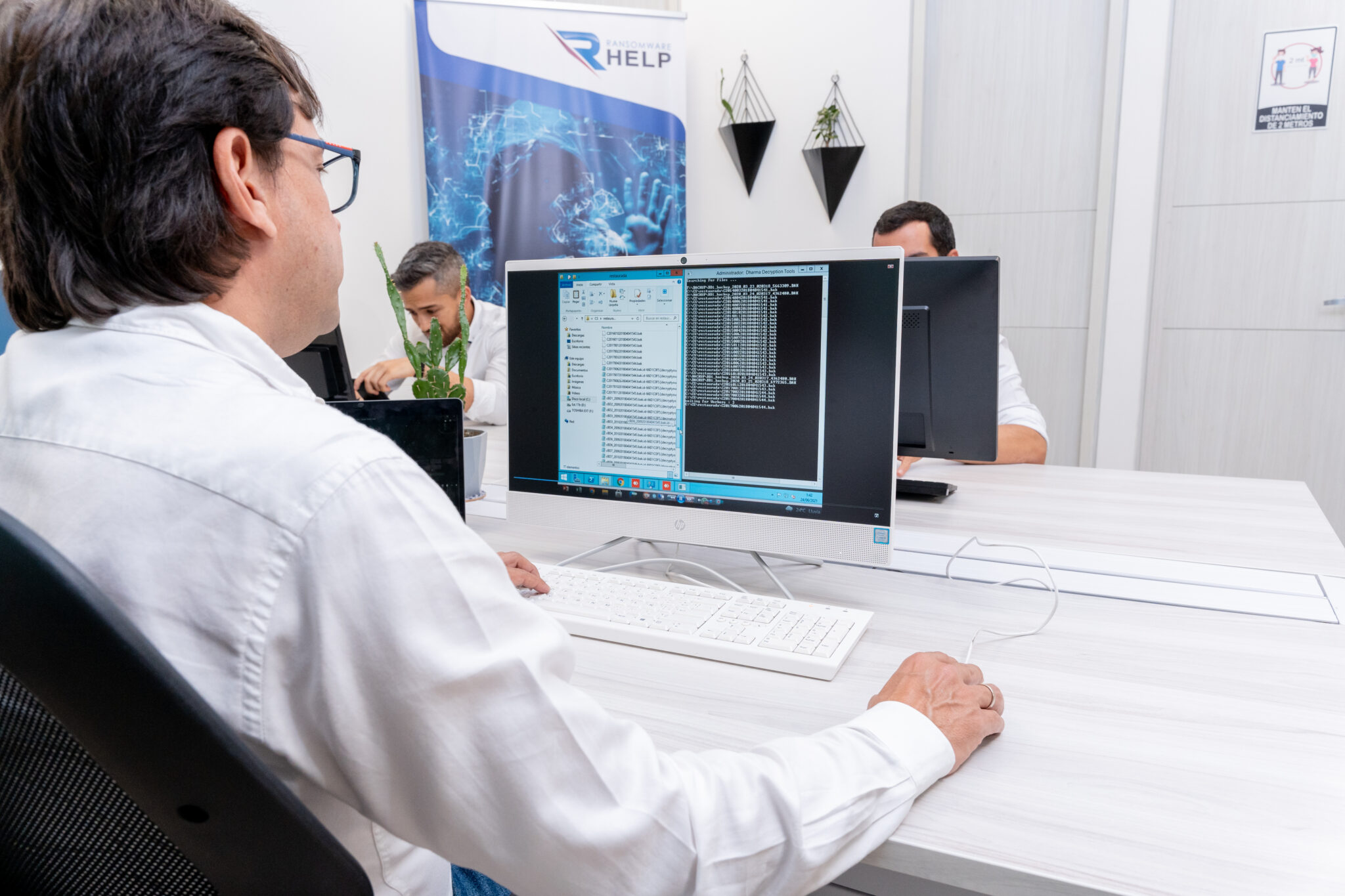 Fast & Guaranteed Recovery
HelpRansomware provides a 100% guaranteed ransomware removal and data recovery service, with 24/7 worldwide assistance.
What is the difference between antivirus and anti malware?
Most people use the terms antivirus and anti-malware interchangeably, but those two softwares have very different purposes and characteristics.
To fully understand the difference between the two, it is first necessary to understand what viruses and malware are.
In simple terms, malware is any piece of software capable of infecting computers.
Many types of malware can also infect RAM or the boot sector of the computer's hard drive.
Viruses are nothing more than a sub-category of malware.
According to the definition of the National Institute and Technology (NIST), these mean:
"A computer program that can copy itself and infect a computer without permission or knowledge of the user. A virus might corrupt or delete data on a computer, use e-mail programs to spread itself to other computers, or even erase everything on a hard disk."
These are pieces of code that bind to executable files and require user action to spread on a device.
Among them, ransomware is the most common type of malware, which is why anti-ransomware software exists.
The difference between antivirus and anti-malware lies in the type of threat they go to counter.
Antivirus scanners only scan for this threat by relying on a database.
On the other side, anti-malware protects the computer from many more threats and can be considered the second generation of antivirus.
Who uses anti-malware?
Generally, most users use anti-malware.
As reported by AV-TEST, 450,000 new malware and potentially harmful applications (PUAs) are detected daily.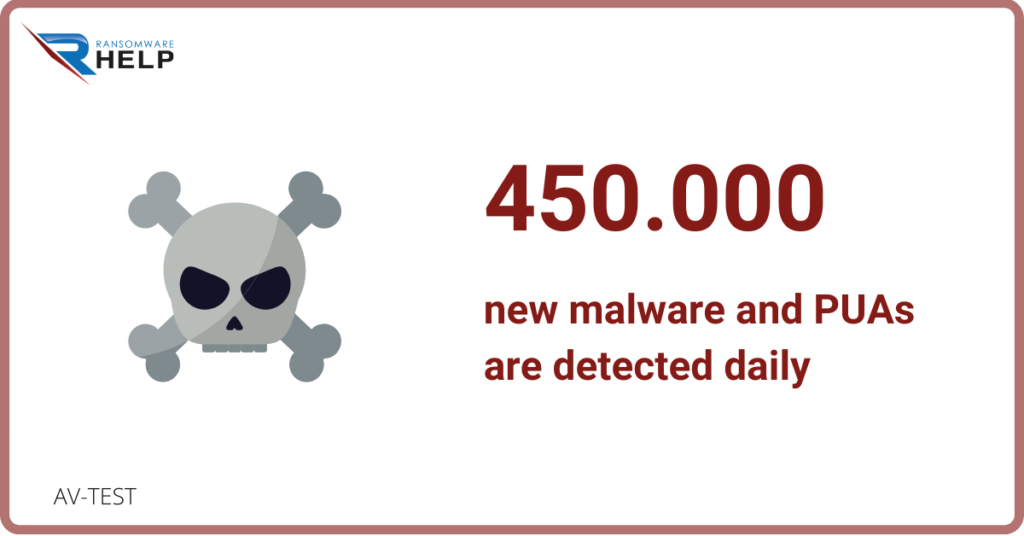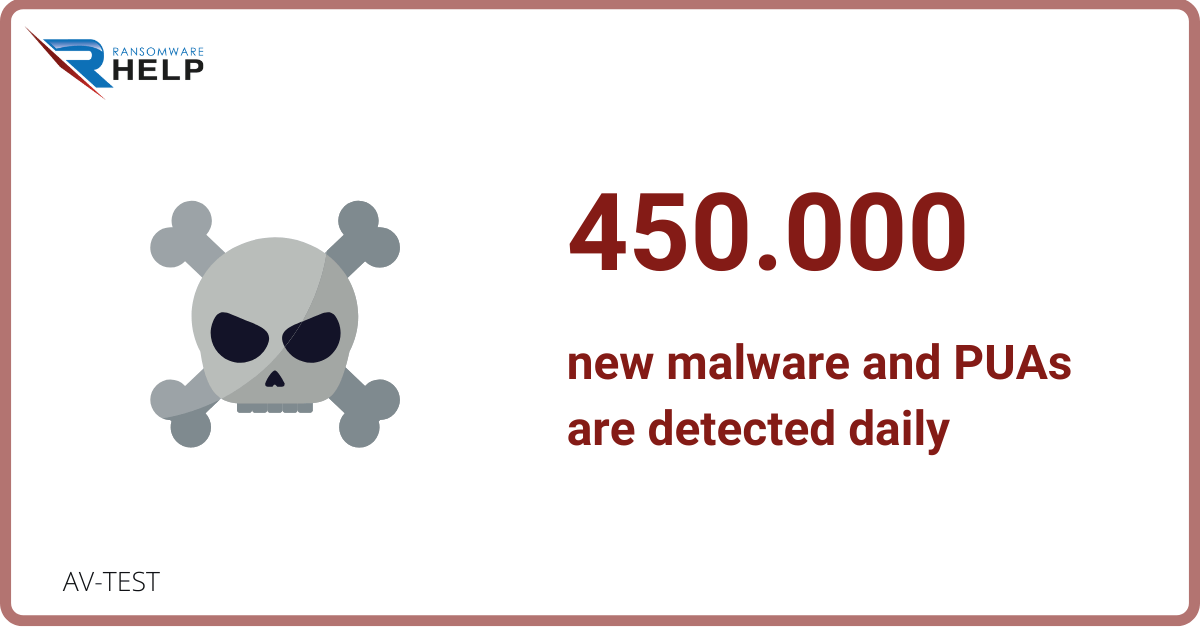 These are examined and classified according to their characteristics so that the software can recognize them.
The most advanced and technologically effective solutions are dedicated to businesses, which need even more to prevent a ransomware attack.
In general, anti-malware programs can be used in the following ways:
Prevent users from visiting unsafe websites;
Block malware before it spreads to other devices;
Inform the user about any infections in progress, how to remove them, and what are the times;
Provide information on the damage caused by the malware.
Given the uses of anti-malware and anti-ransomware software, everyone has to do one to keep the device safe.
Is anti-malware safe?
Using anti-malware to defend your infrastructure is certainly safe; however, the central point concerns the protection that the software offers.
The market is saturated with anti-malware, and not all of them show the same effectiveness in removing Cryptolocker and other ransomwares.
In addition, some types of ransomware or viruses lurk in infected downloads.
However, even though anti-malware software cannot guarantee 100% protection, it remains a safe and reliable tool.
Much of their effectiveness depends on the fact that the malware landscape is constantly changing.
Cybercriminals are constantly creating new codes that appear harmless to software but are viruses.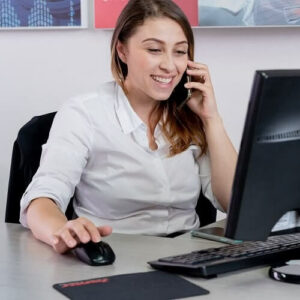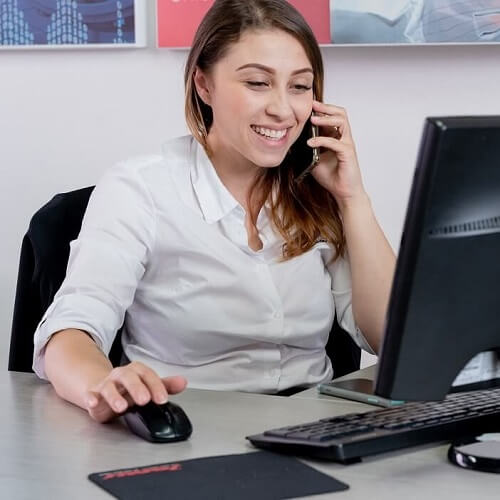 Immediate Ransomware Help
Don't let ransomware hold your business hostage. Our experts are ready to recover your data and secure your systems.
How does anti-ransomware software work?
While ransomware is a sub-category of malware, blocking it is more complicated.
Specifically, ransomware infiltrates the infrastructure and encrypts files, making them inaccessible to the owner.
Behind a ransomware attack, there are always hackers who blackmail the data owner, demanding a ransom to remove the encryption.
Many of these ransomware is also referred to as worms.
As we read in the Cambridge Dictionary, these viruses are defined as:
"A harmful computer program that can copy itself and spread across a number of connected computers."
This means that they can spread within the device without the user intervening.
An attack of this type has devastating effects on corporate systems, which are infected and then paralyzed, rendered useless to generate profits.
In this sense, defending against ransomware attacks is more complicated since extensive databases with the signatures released by this malware are not always available.
However, you should know that the most advanced anti-ransomware is based on complex heuristic models.
Thanks to these systems, it is possible to scan the code of an executable file and estimate the presence of suspicious activity.
When this happens, the user is notified, and the program is often quarantined.
However, if the attack is successful, you must be able to rely on experts.
HelpRansomware provides you with a series of services to counter the attack by limiting the damage and recovering the data encrypted by the ransomware.
Anti-ransomware strategies
Many believe installing an anti-ransomware program is always sufficient to guarantee coverage, but this is not the case.
It is essential to act first of all in a preventive manner:
In both business and private settings, saving your data in backup copies is a winning solution.
In these cases, the ransomware attack is entirely ineffective because it is not necessary to pay the ransom to recover encrypted files;
Ransomware attacks most commonly occur through attachments, banners, or phishing campaigns.
In a study by Entrust, 81% of organizations recognize the need to raise employee awareness of cyber security.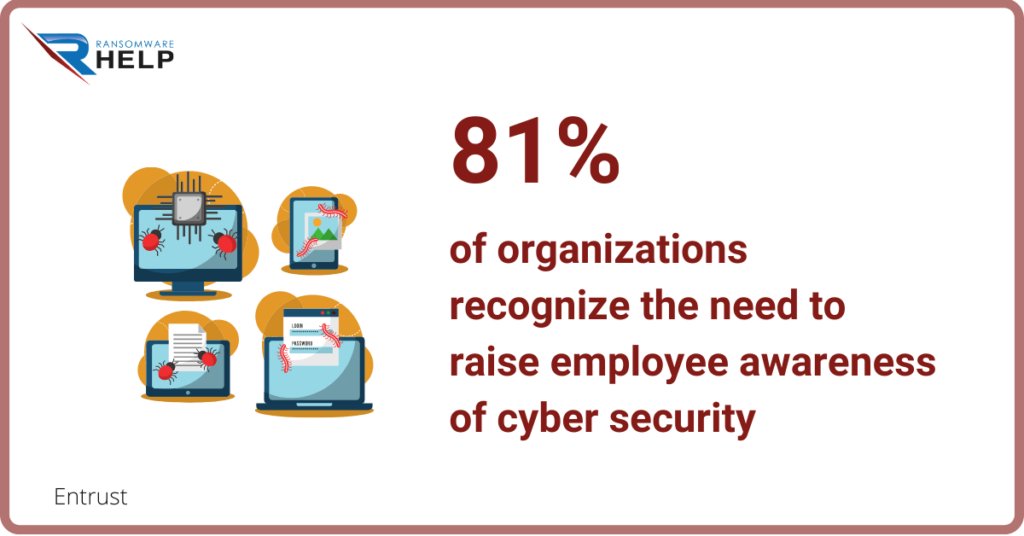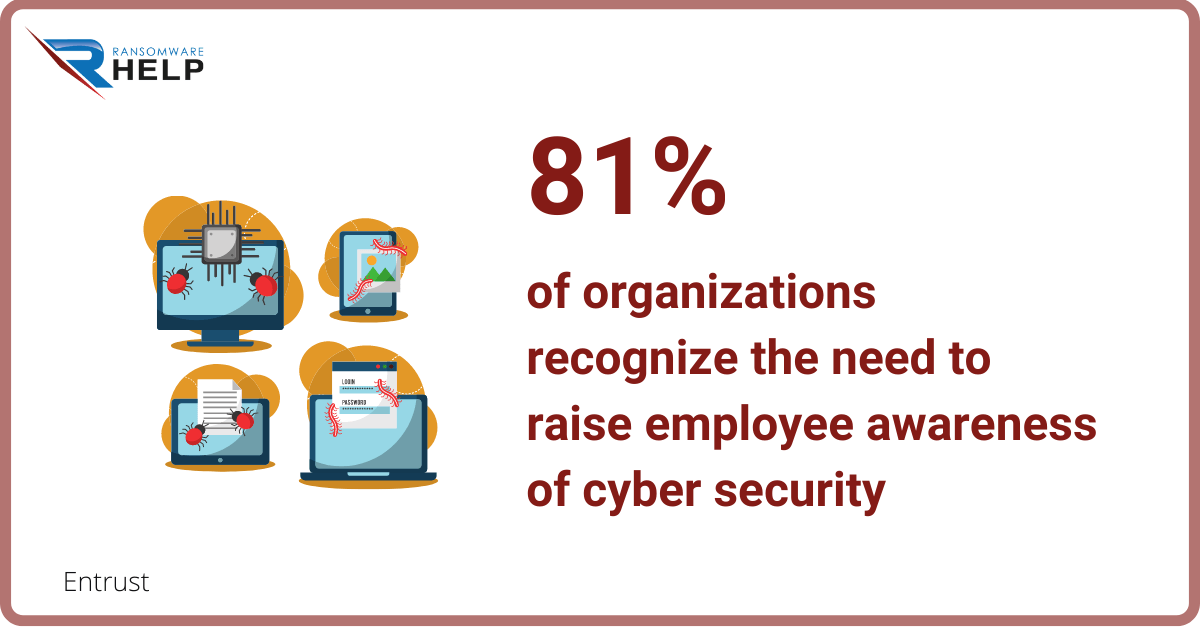 Teaching your employees to recognize which of these banners or attachments may pose a threat can offer an extra level of protection against ransomware;
Trust an experienced team.
We advise against taking action without specific knowledge regarding ransomware and cyber security.
To get adequate defense against all kinds of online threats, you need to be able to rely on a service of specialists.
Contact us: HelpRansomware has 24/7 support.
Anti-ransomware tools
As mentioned, if preventative measures aren't enough to thwart an attack, anti-ransomware tools can be the game changer and offer adequate protection.
To date, there are many anti-ransomware tools on the market, some more efficient than others:
Malwarebyte: once installed, it runs in the background without even a scan needed; thus begins to protect the device and reacts in real-time;
Kaspersky: is a preventative tool designed to prevent infections rather than decrypting files or unlocking the desktop.
The threat database is stored on Kaspersky'sKaspersky's cloud servers, so updates are immediately sent to all users;
Bitdefender: In addition to fighting ransomware, it also acts as an anti-phishing and anti-fraud protection tool and has an anti-tracking extension to search and block web trackers.
It also prevents apps from taking control of your camera and alerts you if an app tries to access your microphone;
Norton 360: uses a unique scanning engine based on heuristic analysis and machine learning; this allows it to scan, find and remove all types of malware.
It is easy to use and offers many advanced and customized settings for more experienced users.
In the case of ransomware, you must consider various ransomware decryption tools since each one acts on a single virus.
What is the best malware removal tool?
Defining which is the best anti-malware currently available on the market is problematic for several reasons.
First of all, all the solutions that come from companies specialized in cyber security and with years of experience in the field are valid, despite each having its strengths and weaknesses.
Also, it is more appropriate to talk about the best anti-malware according to your needs.
Depending on the company's needs and the types of attacks received (if there have been any), it is advisable to prefer one solution to another.
Either way, the best type of anti-malware catches the most threats and requires the fewest updates.
It can run in the background without slowing down your computer.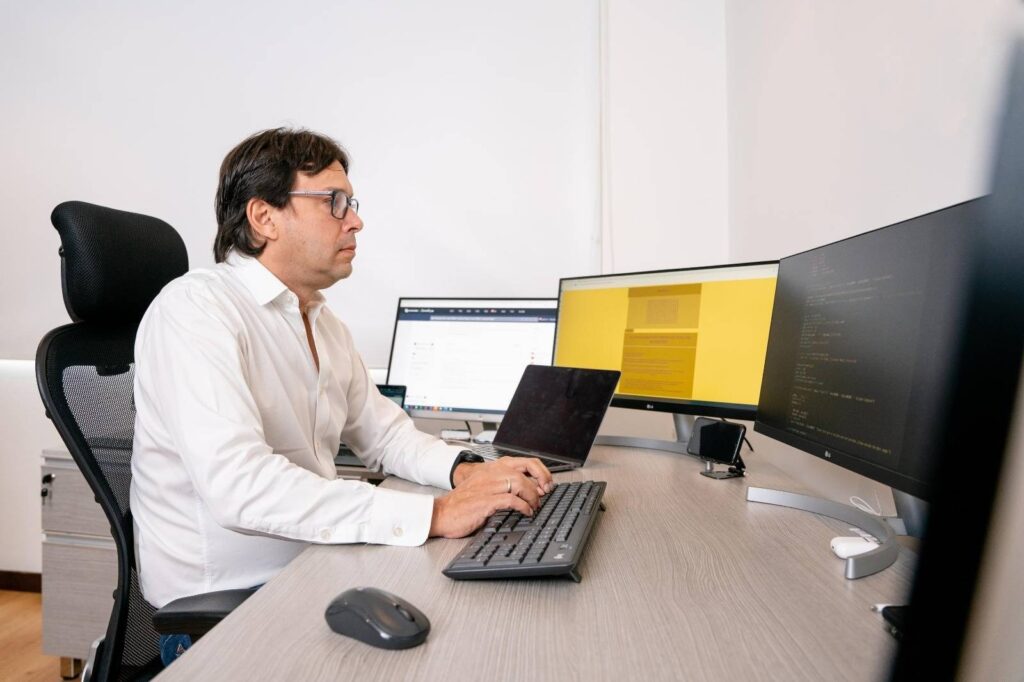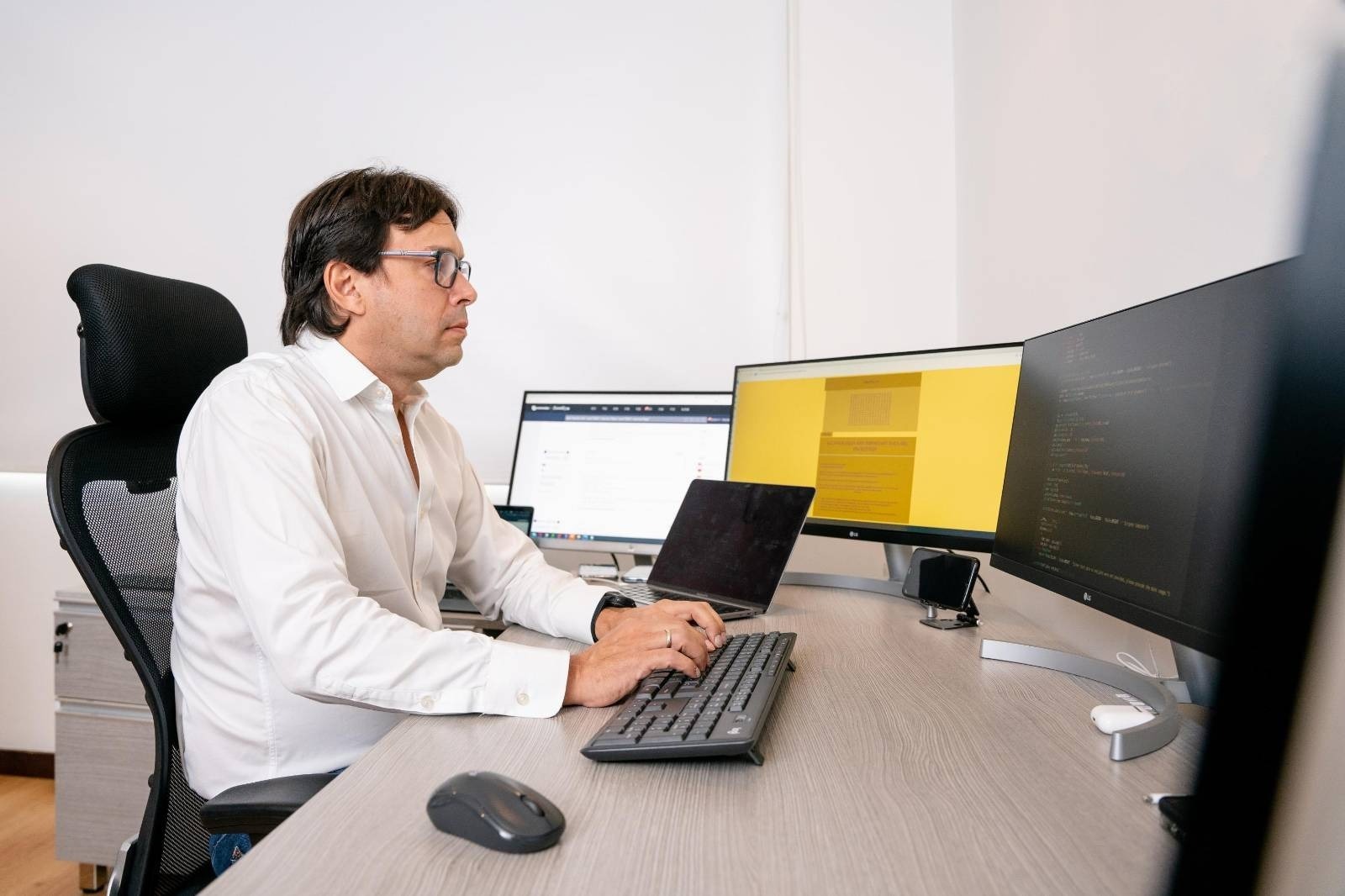 Fast & Guaranteed Recovery
HelpRansomware provides a 100% guaranteed ransomware removal and data recovery service, with 24/7 worldwide assistance.
How do anti-ransomware technologies work?
Anti-ransomware technologies use several methods to identify and counter malware:
Malware Databases: Software collects and builds databases that contain thousands of malware codes.
These databases are continuously updated to be able to identify the most significant number of threats;
Heuristics: starting from the databases already mentioned, scanners that use heuristics make logical hypotheses.
If anti-ransomware were based on comparing the signature of the suspicious program with those in the database, many threats would not be blocked.
On the contrary, with heuristics, it is also possible to block those activities that are suspicious, even if they are not reflected in the database;
Machine learning: This prevention tool is only offered by the best anti-ransomware tools.
An MIT study reports that artificial intelligence and machine learning can prevent 86% of cyber attacks and security threats.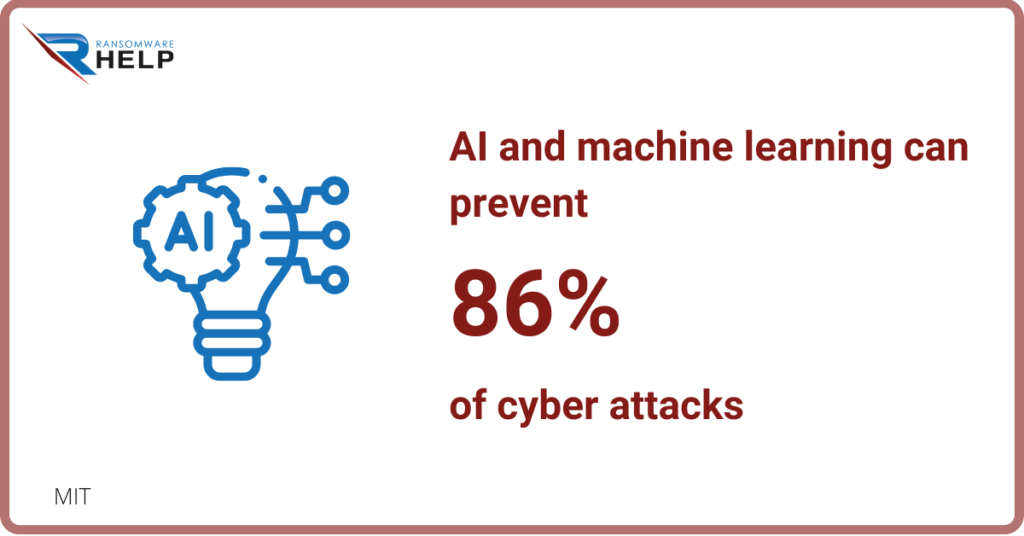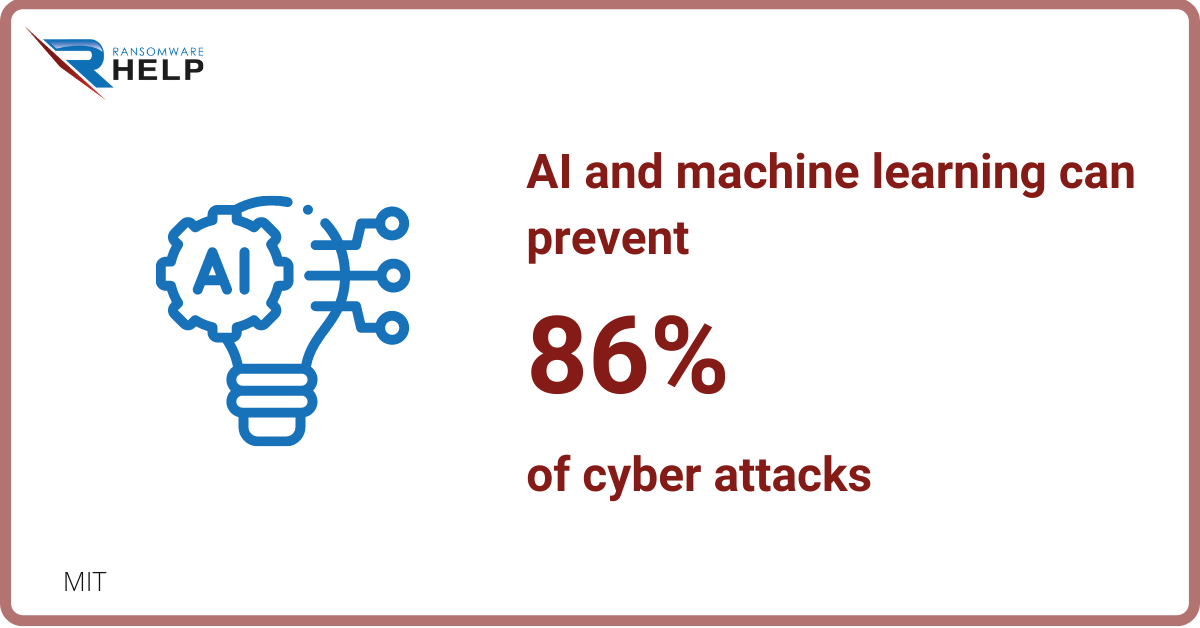 By observing only the device's behavior, the software can recognize the presence of the threat and block it.
Finally, a separate anti-ransomware group includes those trying to decrypt ransomware files.
It is important to emphasize that decryption is not always successful, so it is always better to rely on prevention and programs that can recognize threats.
Does antivirus protect against ransomware?
If a program specializes in identifying viruses, it may not be able to recognize other types of malware, including ransomware.
An antivirus can often prevent certain types of ransomware, but it cannot stop ransomware once it has already taken control of your device.
In other words, an antivirus is not an anti-ransomware, or it isn't always.
It is essential to know that many companies that developed antivirus in the early 2000s decided to implement wide-ranging anti-malware solutions.
In case of doubts about the defense available, relying on an expert consultation is strongly recommended to avoid being vulnerable.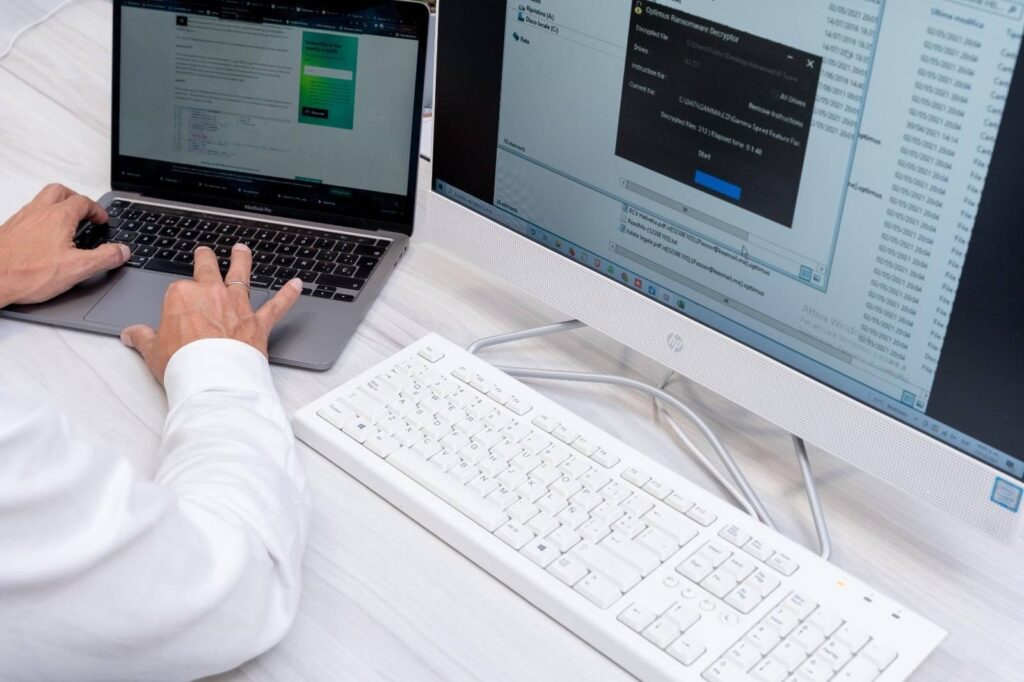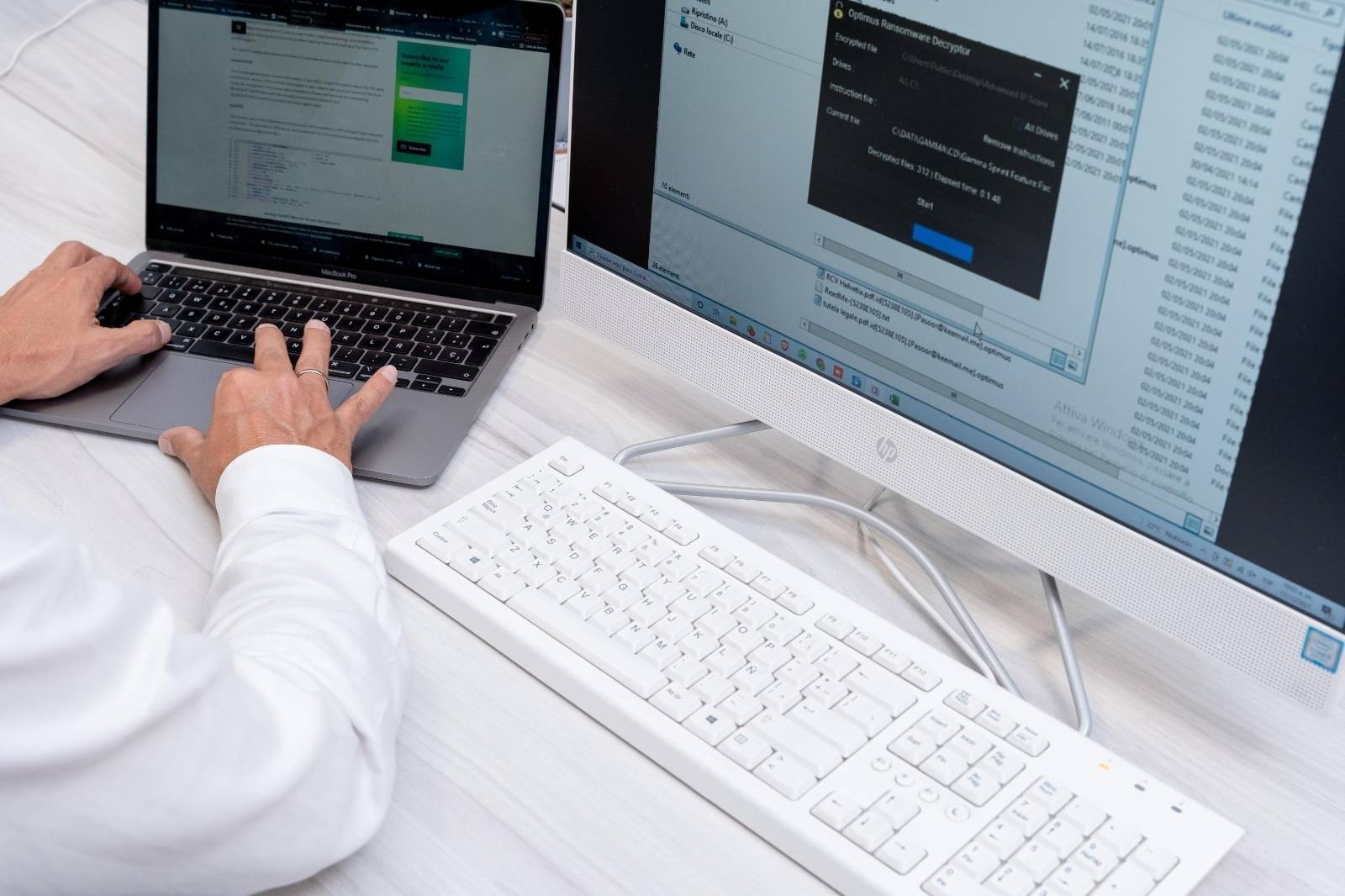 Immediate Ransomware Help
Don't let ransomware hold your business hostage. Our experts are ready to recover your data and secure your systems.
Can an antivirus detect ransomware?
The antivirus can detect ransomware only if, in its source code, it includes parts relating to the defense against types of malware other than viruses, including ransomware.
Even if a program is sold as an antivirus, the actual protection area it offers is always stated in the software description or license agreement.
In any case, it should be specified that no software will ever be able to guarantee coverage and a security level of 100%.
Can an antivirus stop malware?
In general, antivirus is not enough to stop ransomware-type malware.
The operation of antivirus is based on the simple comparison of signatures present in the suspicious program with those available in a constantly updated database.
If there is a match, the virus is removed.
However, there are some categories of attacks that a regular antivirus cannot recognize:
DLL attacks, which the sodinokibi ransomware also known as Revil, for example, uses to launch ransomware attacks;
Phishing, which is confirmed as one of the most common attack vectors;
Fileless attacks: this type of intrusion exploits memory and not a file to spread; takes advantage of tools and applications already integrated into the system; and uses legitimate scripts to perform malicious activities.
Nonetheless, it is crucial to have a good antivirus installed on your devices to counter the large number of threats we are subjected to online every day.
Does a VPN protect you from ransomware?
The use of virtual private networks (VPNs) has grown exponentially during the Covid-19 pandemic.
Statista data on the United States demonstrate this: use at work went from 15.3% in 2019 to 61% in 2021.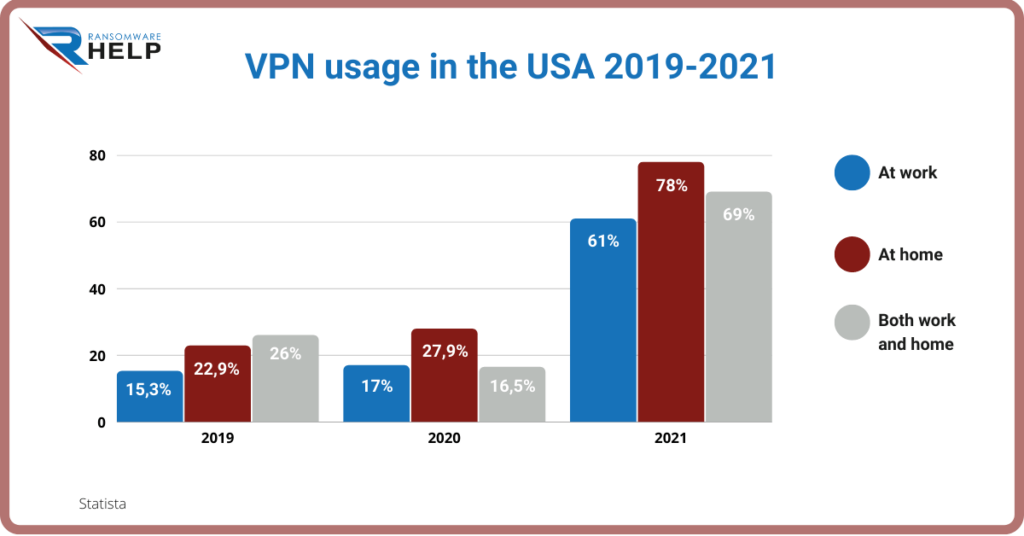 It is a misconception that a VPN can protect you from ransomware attacks.
This is because, in many cases, ransomware is linked to applications or popups that appear while browsing the web.
Therefore, regardless of the network you browse, the files are downloaded locally and can infect the central system and all those connected.
On the contrary, there have been cases of VPNs that have encouraged the spread of ransomware.
As also reported by Ciso Mag, the most recent example is that of the Cring ransomware, which appeared for the first time in January 2021.
This ransomware exploited a weak gateway in Fortigate VPN servers, so they had access to usernames and passwords and entered the network.
Does BitLocker prevent ransomware?
BitLocker is a data encryption utility built into Windows.
As we read on the Microsoft website:
"BitLocker Drive Encryption is a data protection feature that integrates with the operating system and addresses the threats of data theft or exposure from lost, stolen, or inappropriately decommissioned computers."
In theory, therefore, the system serves to add an encryption key to protect yourself from ransomware on Windows devices.
However, ransomware developers have run for cover, and some have started using BitLocker to carry out criminal activity.
In other words, the malware uses tools on the computer to infect it.
Therefore, the use of BitLocker must always be combined with other preventive measures and effective anti-ransomware.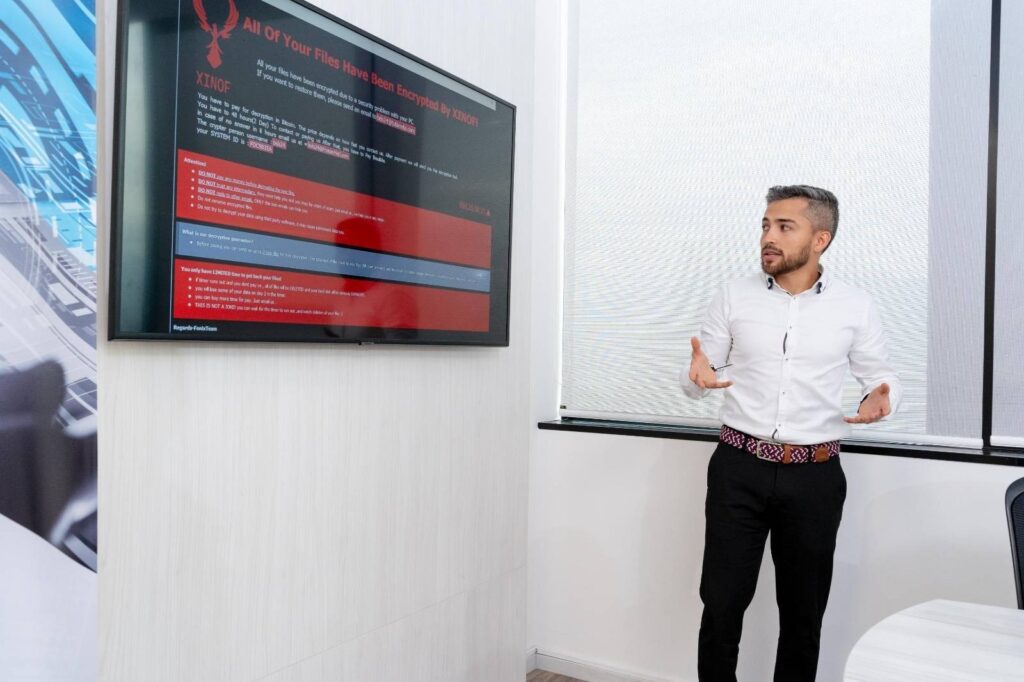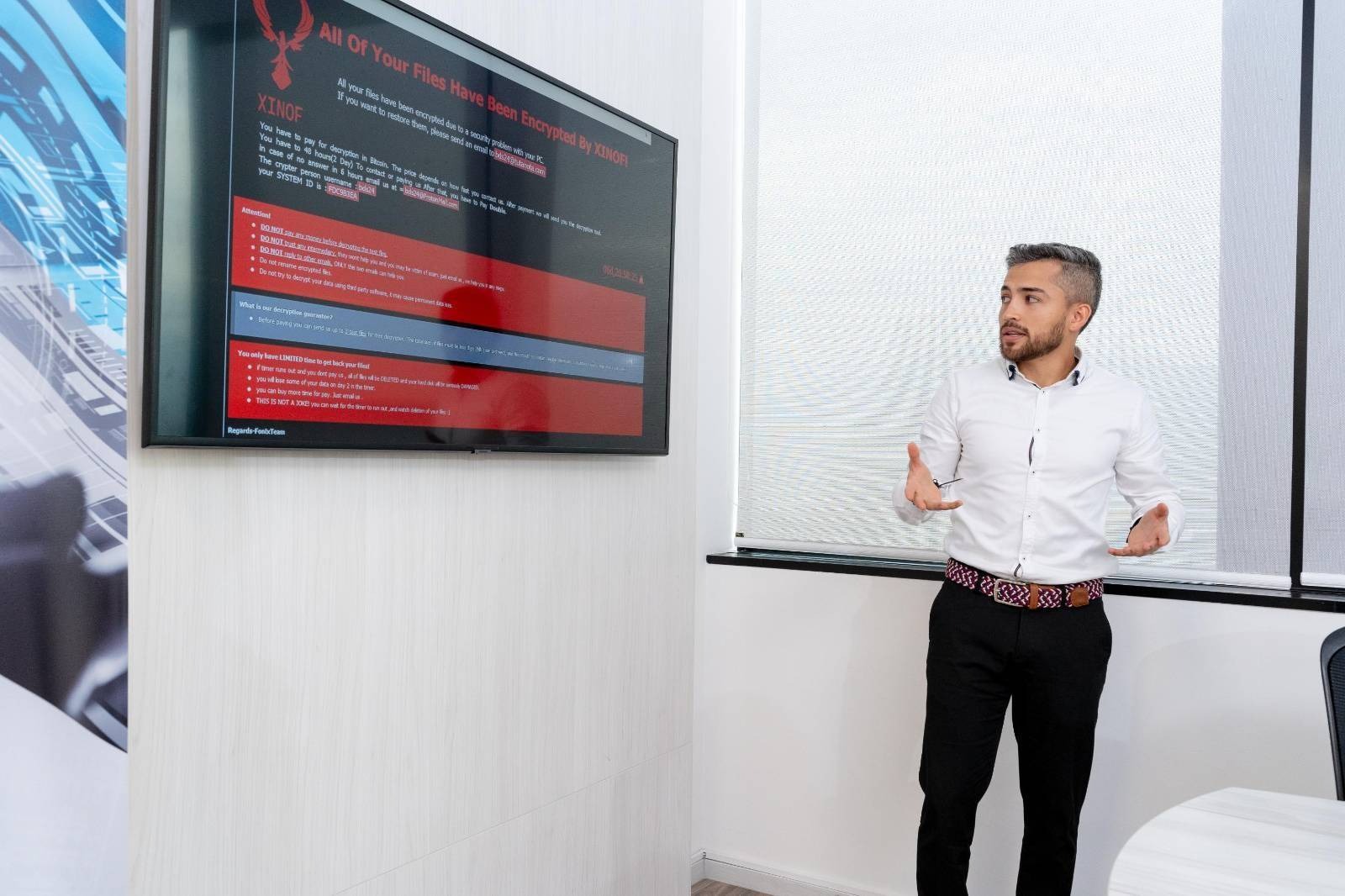 Immediate Ransomware Help
Don't let ransomware hold your business hostage. Our experts are ready to recover your data and secure your systems.
Is Windows 10 Safe From Ransomware?
Unfortunately, no operating system, including Linux and Mac, can be considered safe from ransomware.
On Windows 10, numerous utilities are effective against malware, including Windows Firewall.
Nonetheless, many ransomware attacks have affected devices running the operating system created by Bill Gates.
Some examples are Phobos ransomware but especially WannaCry.
How can I protect myself from ransomware with Windows 10?
You can protect yourself from ransomware with Windows 10 by installing one of the many anti-ransomware utilities.
The Australian Cyber ​​Security Center (ACSC) has released a document that explains step-by-step how to protect yourself:
Select the Windows icon at the bottom left of the screen, then click on the Settings icon;
Once in Settings, select "Update and security";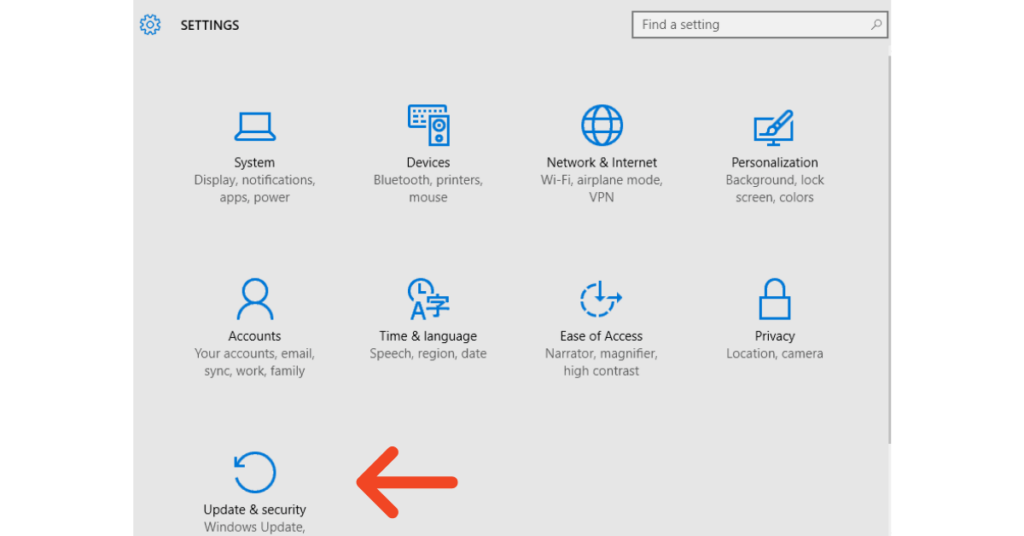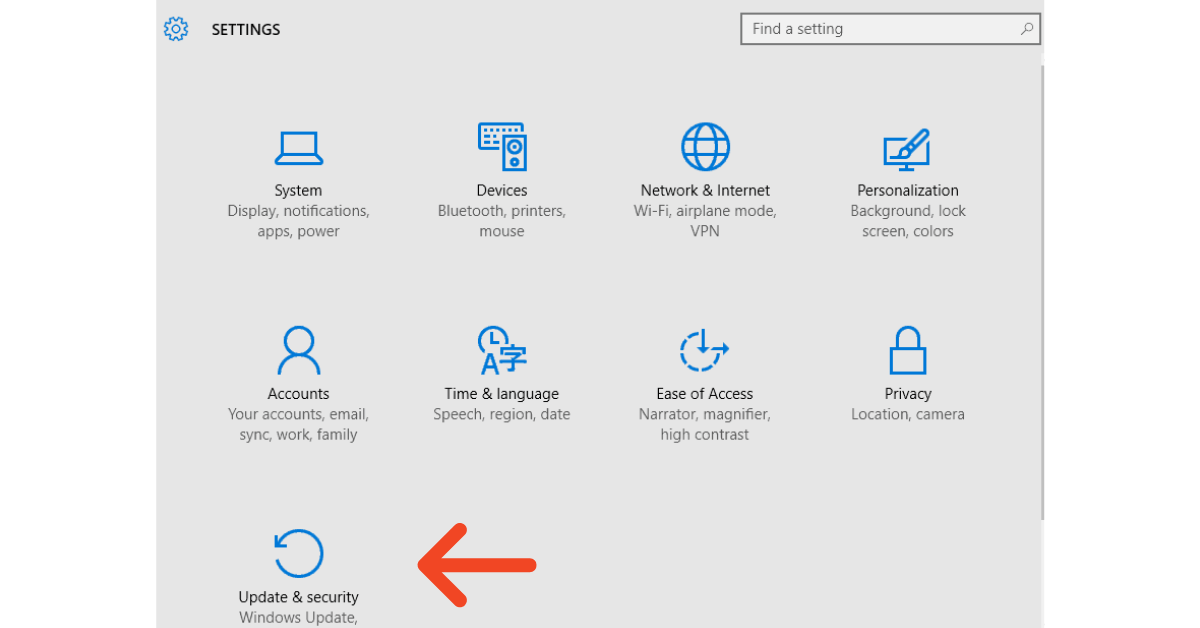 Click on the "Windows Security" tab;
In the "Protection areas" list, select "Virus and threat protection";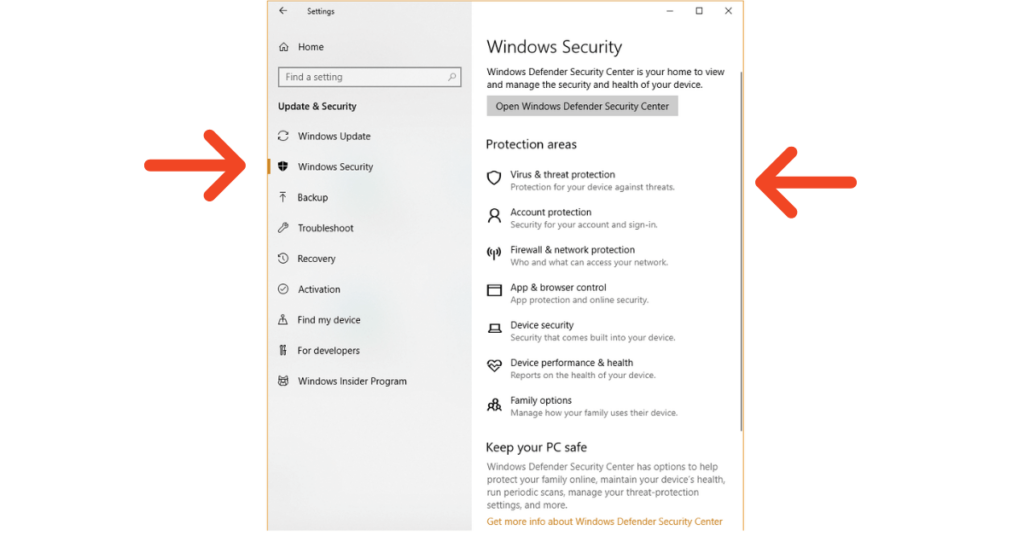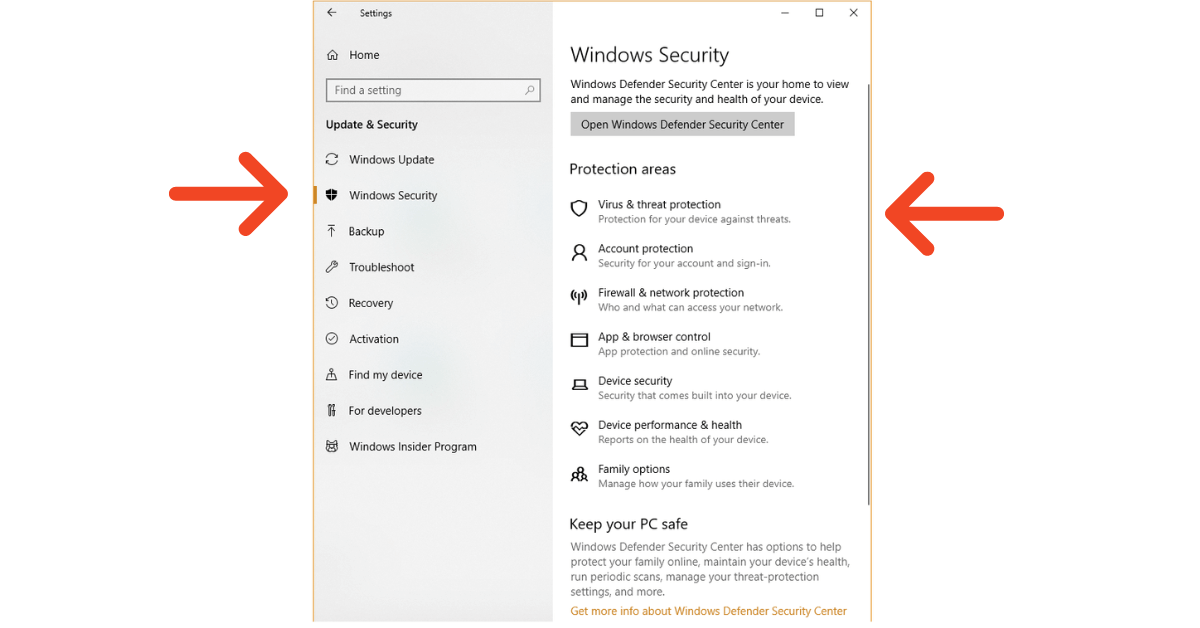 Click on "Manage Ransomware Protection".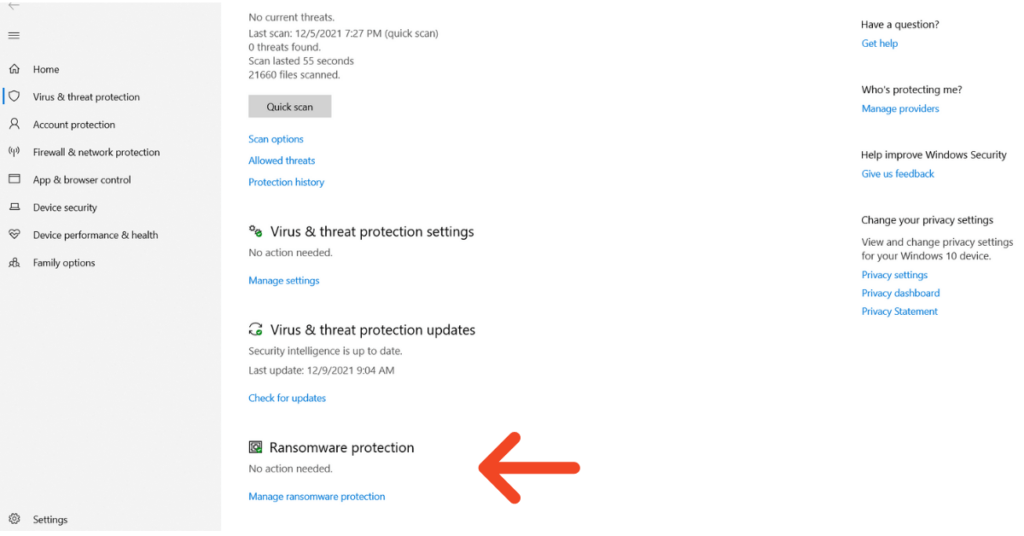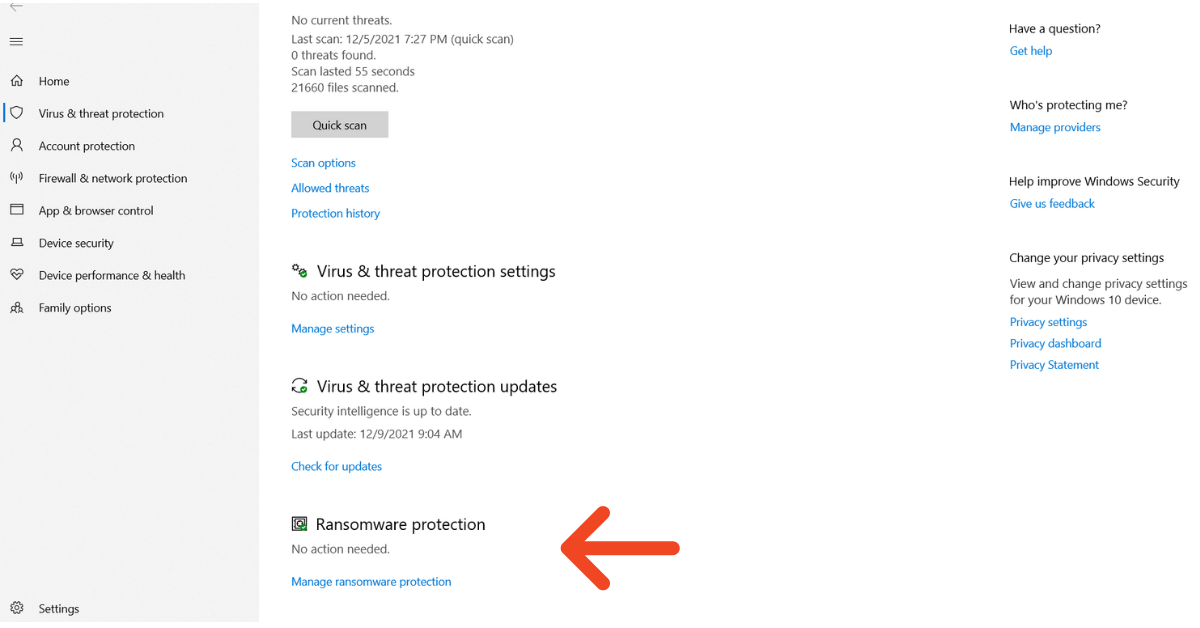 In many cases, controlled access to the folder will be disabled; if so, click the switch to activate it;
Once access to controlled folders has been activated, click on "Protected folders";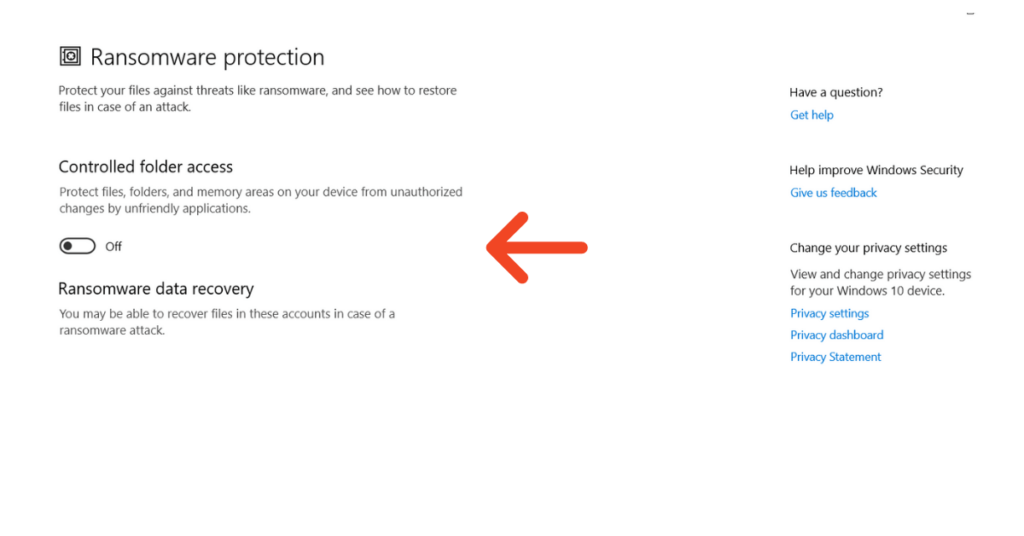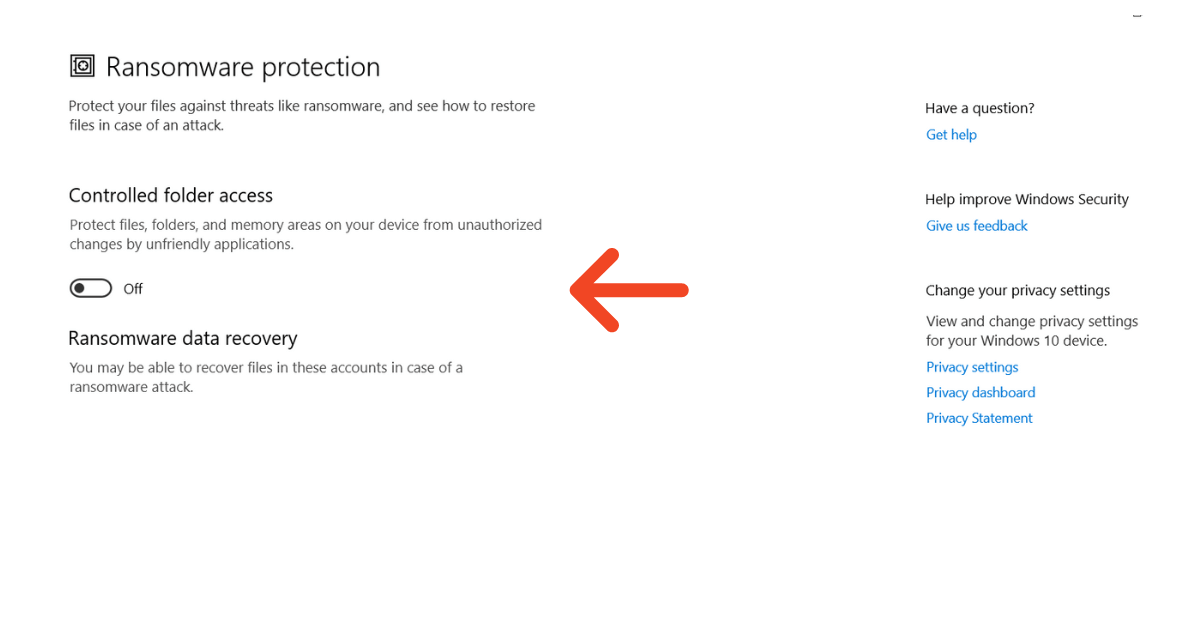 Select "Add a Secure Folder" to select the one you want.
This way, you can prevent applications from accessing any folder in the safe list.
Does Windows 11 protect against ransomware?
For Windows 11, the same is true for Windows 10.
Integrating the protection offered by Windows and the additional tools provided by the latest operating system version with highly specialized software is necessary.
Follow the steps listed above to activate ransomware protection.
Do I need to set up OneDrive for ransomware protection?
OneDrive can be helpful against the ransomware threat since you can use its space to create a backup copy of your hard drive.
However, to prevent ransomware from penetrating the backup copy, it is advisable to remove the local download of the files synchronized with the external platform.
What are the benefits of anti-malware?
The benefits of anti-malware are innumerable when you consider that it protects you from a long line of threats.
By installing anti-malware on your device, you can adequately protect yourself from various types of attacks while keeping your data intact.
Specifically, these are the advantages that the University of Pittsburgh lists over antivirus, anti-malware, or anti-ransomware:
Detects and protects against malware, viruses, and other malicious software in real-time;
Contains anti-ransomware and anti-exploit detection and response components;
Block hacking and phishing attempts;
Offers flexibility through manual and scheduled scan modes;
It provides a layered approach to securing your computer.
In general, excellent anti-malware improves the performance of your device.
How effective is anti-malware?
The effectiveness of anti-malware depends on the code's quality, the threats you want to combat, and, more generally, your needs.
According to a survey conducted by Security.org, 60% of users who pay for the antivirus believe it is somewhat effective, compared to 70% of users with free antivirus.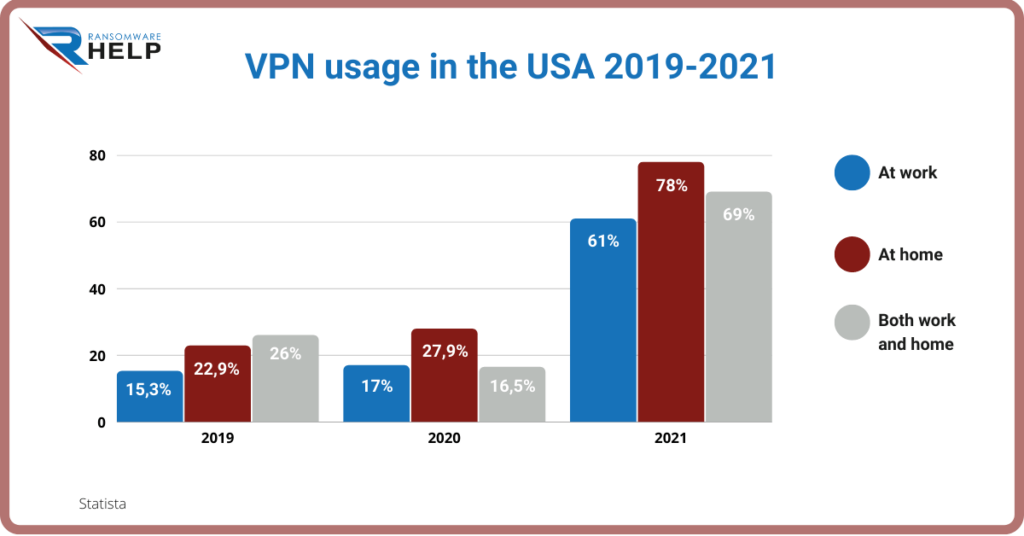 Only 36% and 25% consider it very effective, while the percentage of those who believe it ineffective is meager (4-5%).
In any case, it is essential to know that anti-malware, such as anti-ransomware, is not infallible.
There is always a tiny chance that malware will not be recognized as suspicious activity and will be able to penetrate your computer or network.
This is because new codes and different operating mechanisms are constantly created and distributed.
How to protect files on my computer?
To protect yourself from ransomware, there are several solutions to consider together with the installation of an anti-ransomware:
Use cloud and offline storage systems always to have a copy of all files available;
Keep your devices up to date;
Create strong passwords to access all websites or applications you use;
Encrypt your hard drive and even your mobile devices;
Add security information to your cloud storage account;
Use two-factor verification (2FA);
Choose cloud services that use encryption;
Always check your privacy settings.
For complete and more effective protection, turn to a team of experts like HelpRansomware.
Only with the support of specialists, in fact, will you have the opportunity to take all precautionary measures and competently defend yourself in the event of a ransomware attack.
What is the best protection against ransomware?
The best protection against ransomware comes from combining all the techniques discussed so far and good anti ransomware.
However, two fundamental strategies can still be identified:
Reduce complexity and apply patches.
Minimize the chances of an attack by mapping your entire network so that you are fully aware of your assets and weaknesses.
This will make it easier to update them, and, on the contrary, you will be able to eliminate unnecessary systems, hardware, software, and services.
Set security at multiple levels.
One of the best strategies you can take is to use a zero-trust policy.
As explained in a document published by the US National Security Agency (NSA):
"The Zero Trust security model eliminates implicit trust in any one element, node, or service and instead requires continuous verification of the operational picture via real-time information fed from multiple sources to determine access and other system responses."
Such a policy, together with two or more security factors, considerably limits the risks of attack by ransomware.
Conclusions
Ransomware is among the most dangerous malware categories for businesses.
Encrypting data or making computers inaccessible can do much damage, especially economically.
In this guide, we have explained everything you need to know about anti-ransomware tools:
Antivirus and anti-malware are not the same and protect you from different threats;
450,000 new malware are detected every day;
81% of organizations recognize the need to raise employee awareness of cyber security;
There are several anti-ransomware tools available on the market;
Anti-ransomware technologies use several methods to identify and fight malware: databases, machine learning, and heuristics;
60% of users who pay for antivirus believe it to be quite effective, compared to 70% of users with free antivirus.
You need to install antivirus and anti-ransomware on your device for added security.
Furthermore, you must always rely on the support of a team of experts ready to intervene in the event of a ransomware attack.
HelpRansomware team is at your disposal 24/7 to remove the ransomware and recover encrypted files.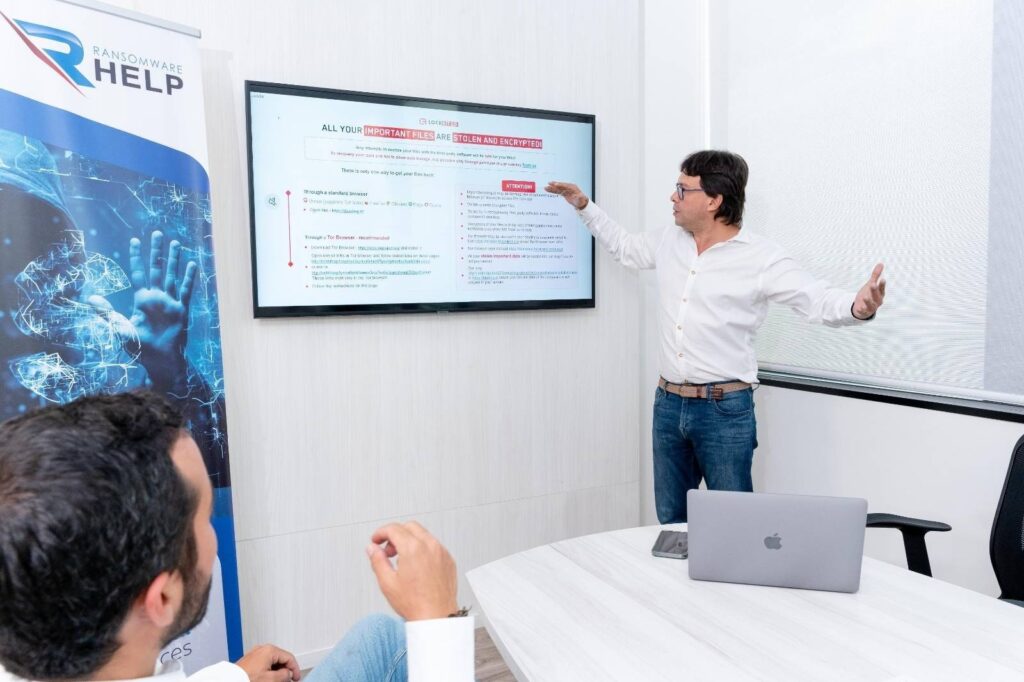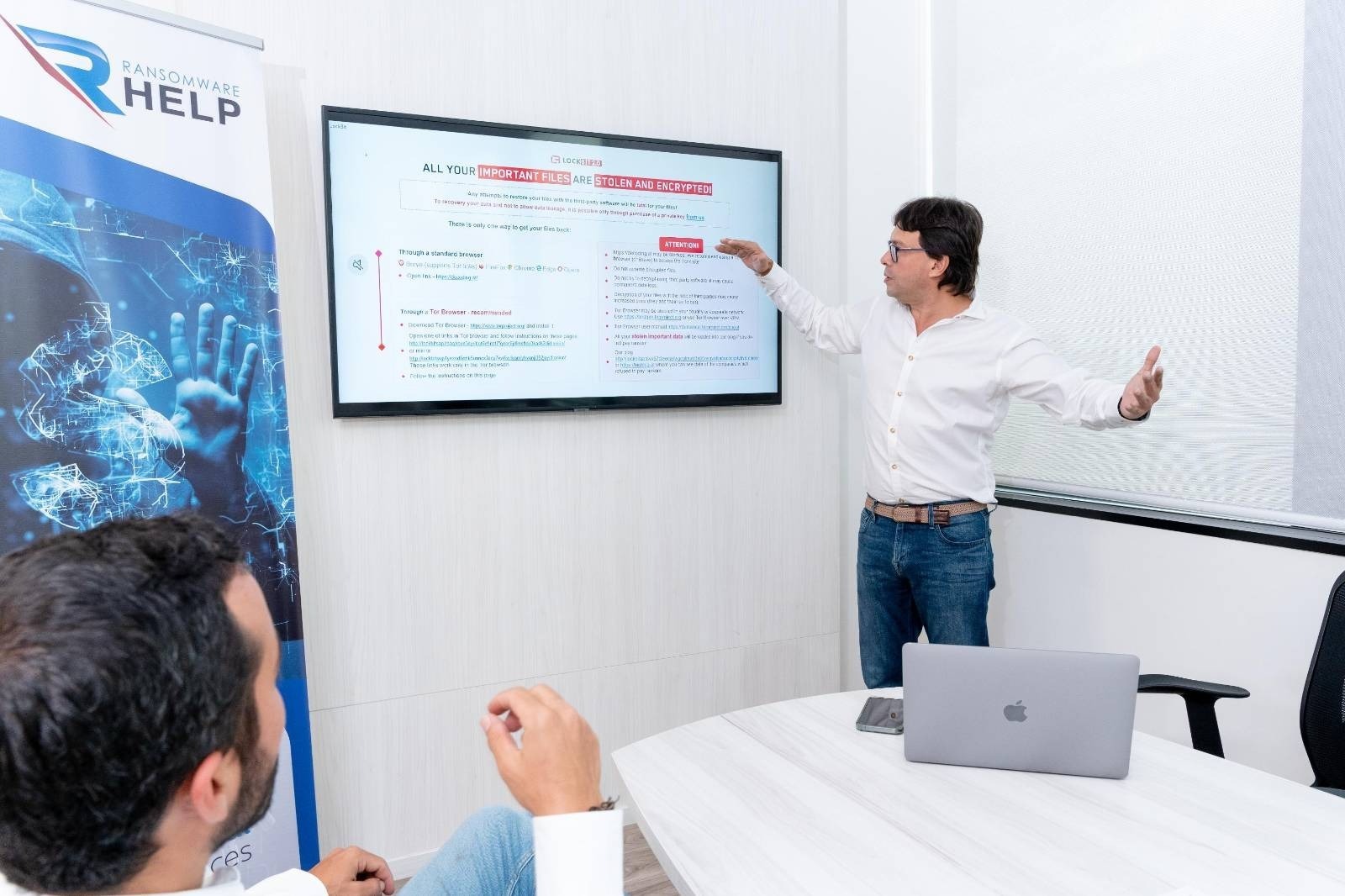 Expert Ransomware Removal
Our certified professionals have over 25 years of experience in ransomware removal, data recovery, and computer security.