Let's Remove All different
Types of ransomware
We identify threats and develop solutions to remove all different types of ransomware, decrypt files and recover all your data.
Secure solutions for professionals and companies
Secure solutions for
professionals and companies
HELPRANSOMWARE IS RECOMMENDED BY​
We decrypt all ransomware, including: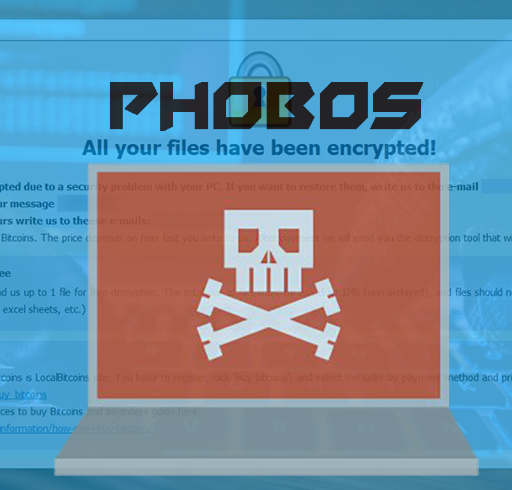 EKING / PHOBOS  is an encryption ransomware Trojan. It's a new variant of Dharma ransomware… ROGER is similar to PHOBOS / Dharma and appends all files with .ROGER extension…

STOP/DJVU appends all files with .STOP/DJVU extension: it then creates a text file….
We send you a quote with informations about cost and timing of the recovery.
What are the Most Common Types of Ransomware?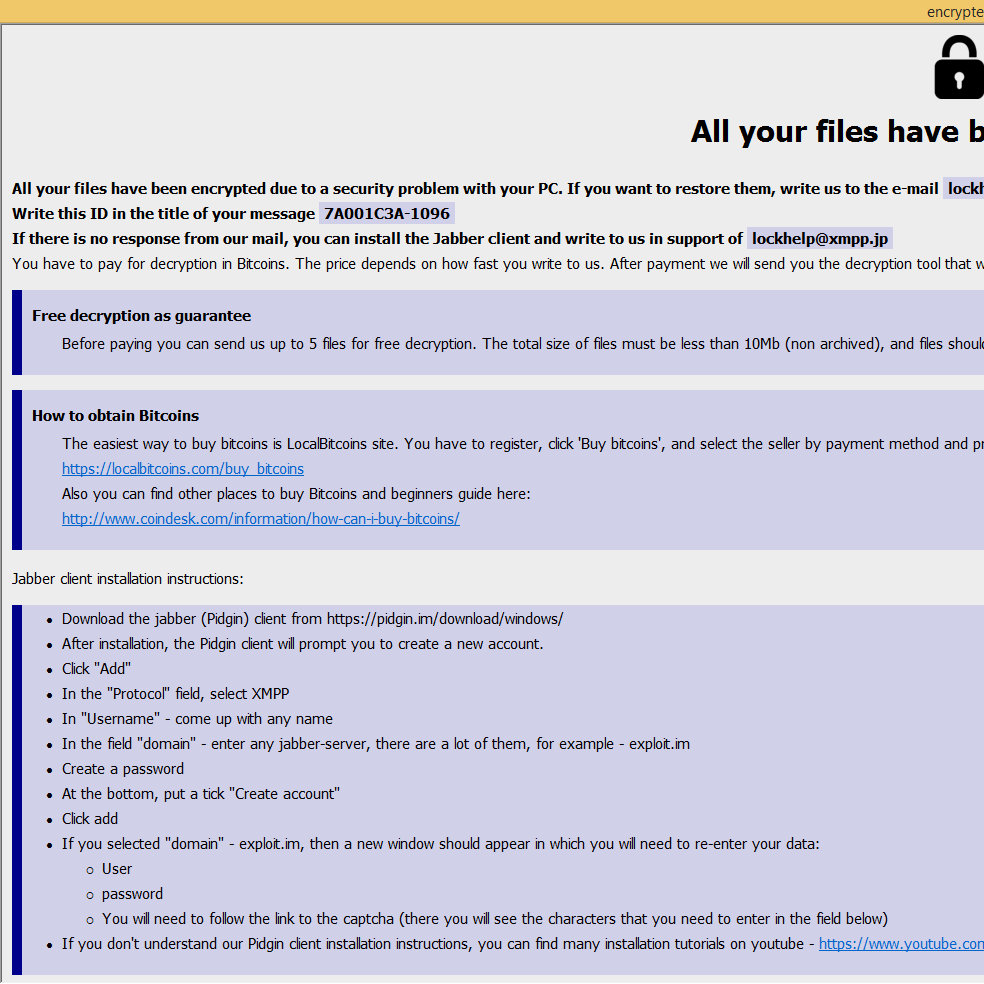 Phobos (from φοβος, fear) is a ransomware that started infecting computers in late 2018. It's related to the Dharma (CrySis) strain. 
Phobos exploits the RDP protocol putting millions of corporate servers and workstations at risk. With the proliferation of cloud services companies, many have public Internet-accessible Windows servers that are potential targets.
Sodinokibi is the ransomware that targets Windows systems: Hackers spread Sodinokibi by brute-force attacks, server exploits, malicious links, or phishing. 
Exploiting some vulnerabilities and often bypassing the antivirus software, Sodinokibi downloads a .zip file with the ransom code that moves through the infected network and encrypts the files, adding a random extension to them.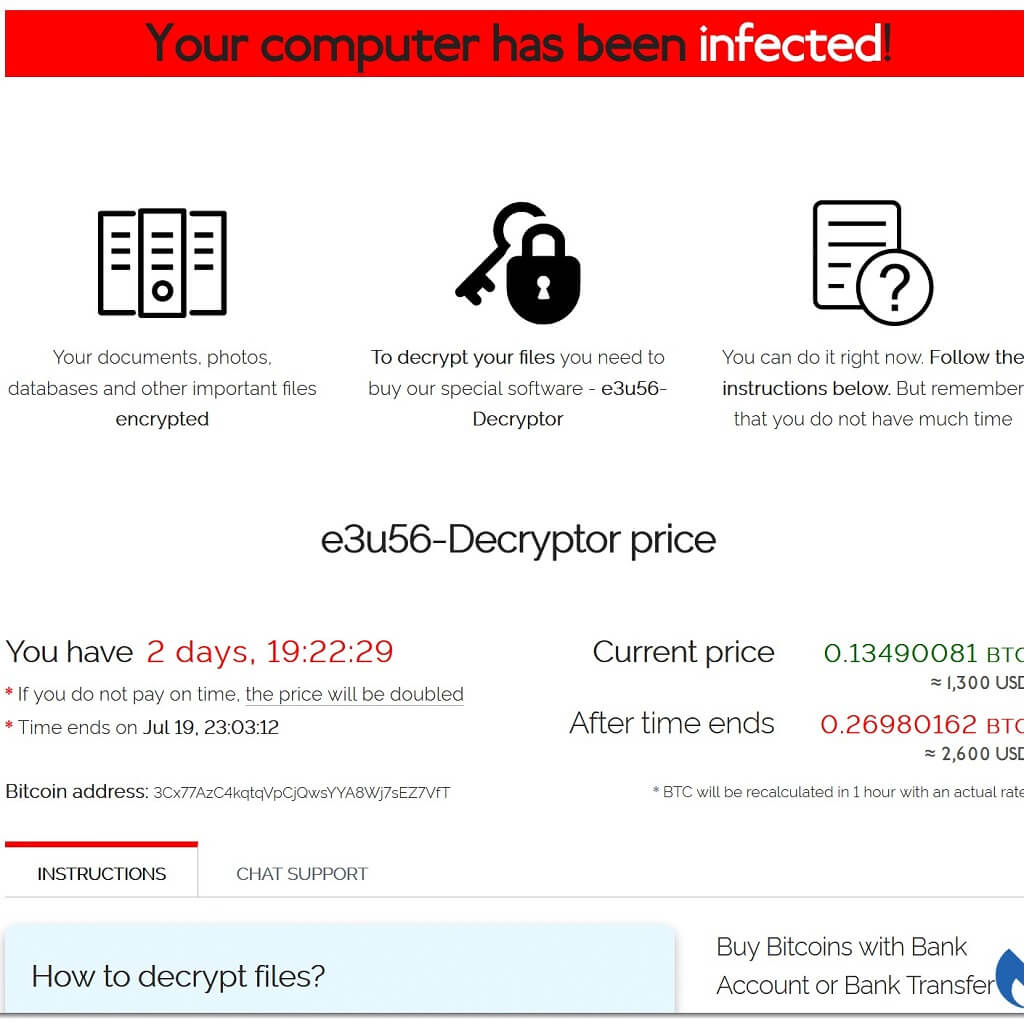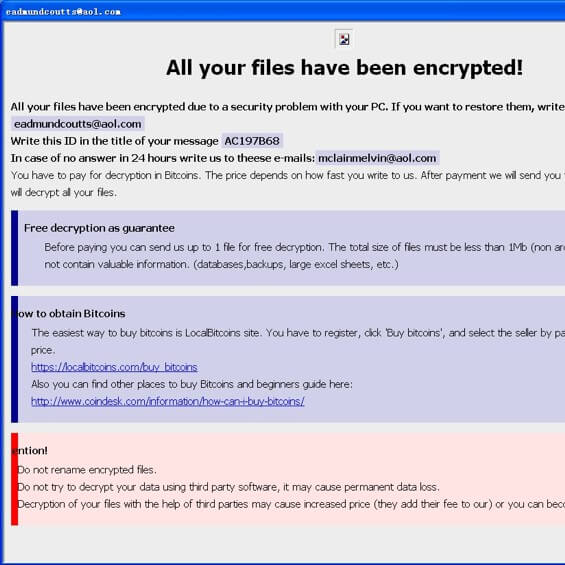 Dharma is an extremely dangerous ransomware, that has caused a lot of damages between 2017 and 2018. It encrypts all files located on local drives, such as shared network directories, and deletes all shadow copies so that users cannot restore them.
The malware behaves like a "Trojan-ransomware", which means that human intervention is required to activate its malicious code.
Ryuk is a type of ransomware used in targeted attacks, where the perpetrators make sure that essential files are encrypted.
This type of attack can identify and encrypt the drive and network resources and delete shadow copies on the device by disabling Windows System Restore for users, thus making data recovery very difficult and expensive.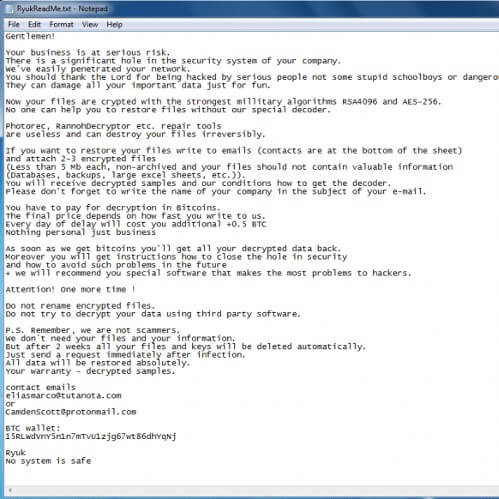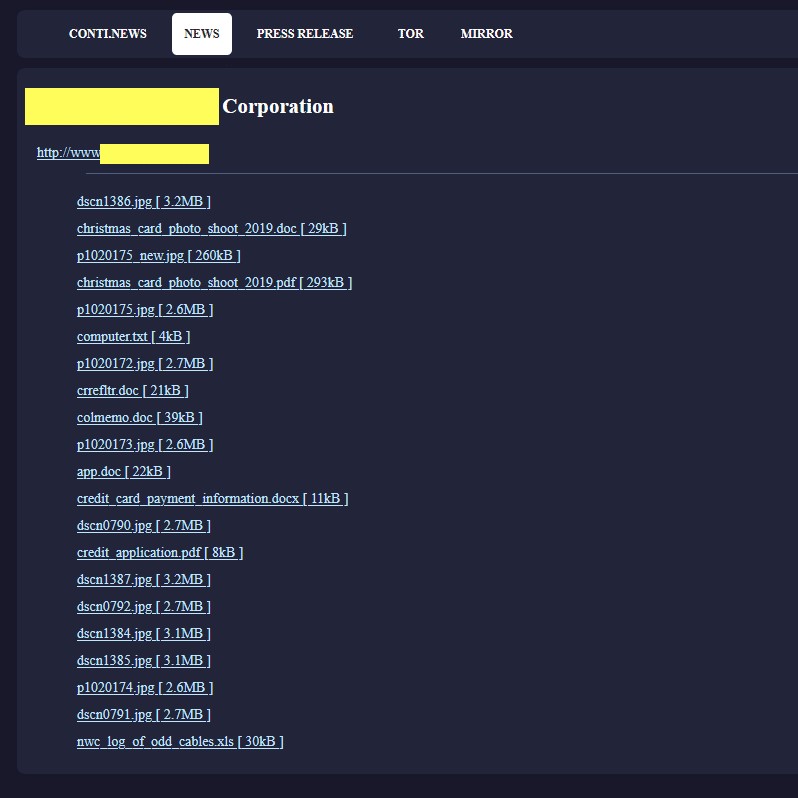 Conti is relatively recent ransomware used to target large corporate or governmental business networks precisely, quickly, and effectively.
This type of attack is designed to be controlled remotely: malware operators will hack a network and move around until they get the domain and admin credentials for admin privileges, locking and encrypting the attacked user's entire hard drive.
Secure and Fast Diagnosis to Analyze Ransomware Types and Cryptographic Attack Vectors
Our experts decode RSA and AES algorithms, used by Governments, ISPs, Technological, Financial, and Telecommunications Industries.
RSA, as an asymmetric encryption algorithm, uses 2 keys: 1 public to encrypt, 1 private to decrypt. AES is a symmetric encryption algorithm with common length of 128, 192, and 256 bits.
Digital Forensic Analysis
We carry out a complete diagnosis of encrypted files and affected systems to identify patterns that allow data recovery.
We analyze the encryption algorithms to unlock your files and quickly detect weaknesses in the computer virus code to decrypt it.
We recover and remove the encryption of your files with advanced data recovery techniques and the creation of specific tools.
We have deep knowledge of encryption algorithms and the ability to develop cryptographic processes and constant investigation.
Expert Recovery Of Files Infected By Ransomware
We have highly-trained data recovery and ransomware decryption
specialists
.
Our professionals have extensive knowledge in cryptography, digital forensics, and reverse engineering, enabling them to solve complex technical problems and find efficient solutions.
Protect Your Company

From Data Breach!
Thanks to our Advanced Monitoring System, you may track and remove content hosted in the Deep Web.
A leak of confidential files can have legal consequences relating to GDPR, including the risk of identity theft, unauthorized access to the system, and consequent damage to your reputation.
We monitor the Surface, Deep, and Dark Web to control, track, and eliminate possible leaks in sensitive data, documents, and files.
HelpRansomware complies with Quality Standards (ISO 9001) and Security Standards (ISO 27001).
Working Methodology | Step by Step
Working Methodology
STEP BY STEP
Speedy response to ransomware: contact us now and secure your company
Get help now through the following channels:
Companies who rely on our solutions
What our customers say about us
HR recovered from a ransomware attack on our server, so we can certify that sensitive information for our company was recovered.
HR recovered all our data in two days, and the company ran again. They saved us years of recorded information.
HelpRansomware saved our business: we suffered a ransom attack a few times ago, and we were in trouble looking for a company to help us.
Why Should You Never Pay The ransom?
What should I do if Ransomware has Encrypted my data?
1. Turn off or disconnect the computer from the network
2. Do not ever make contact with the cybercriminals
3. Do not pay the ransom requested for your data
4. Contact us immediately and get help 24/7 worldwide
The newest issues of our Ransomware Magazine
Helpransomware is featured on