As you read the HelpRansomware article, you will learn how to recover virus encrypted files on all connected media [2022].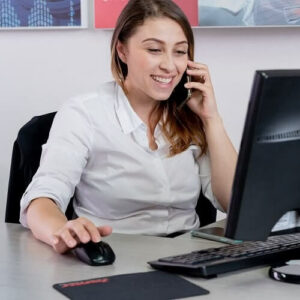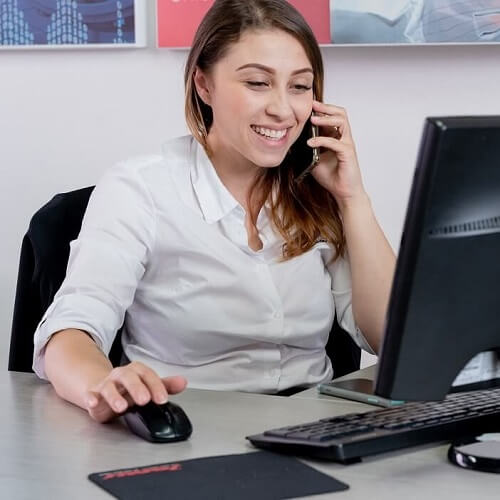 Immediate Ransomware Help
Don't let ransomware hold your business hostage. Our experts are ready to recover your data and secure your systems.
What is an encrypted file?
Cryptography is a method used to protect files even without a key or password so that no one can access them.
As is the case with the dreaded ransomware, different viruses can attack these files and put the information at risk.
How to open an encrypted file
The process of opening an encrypted file is undoubtedly complex, especially when you don't have the password or after a virus has attacked your computer and you don't know how to get rid of it.
For this reason, you should always leave this to professionals, like HelpRansomware.
The team of experts is dedicated to restore encrypted files in a short time and avoids the risk of losing them during decryption.
How to decrypt the encrypted files
Encryption keys are essential to protect confidential information.
But in many cases, people forget the password of the encrypted files or worse, someone else opens them and attempts to inject malware or phishing.
To open an encrypted file, you must first know the master password.
If you don't remember it or someone else accessed it by modifying your data, several programs allow you to open an encrypted file.
Windows already has built-in encryption that protects your files and prevents them from being opened by another computer.
For this reason, it is the most widely used operating system.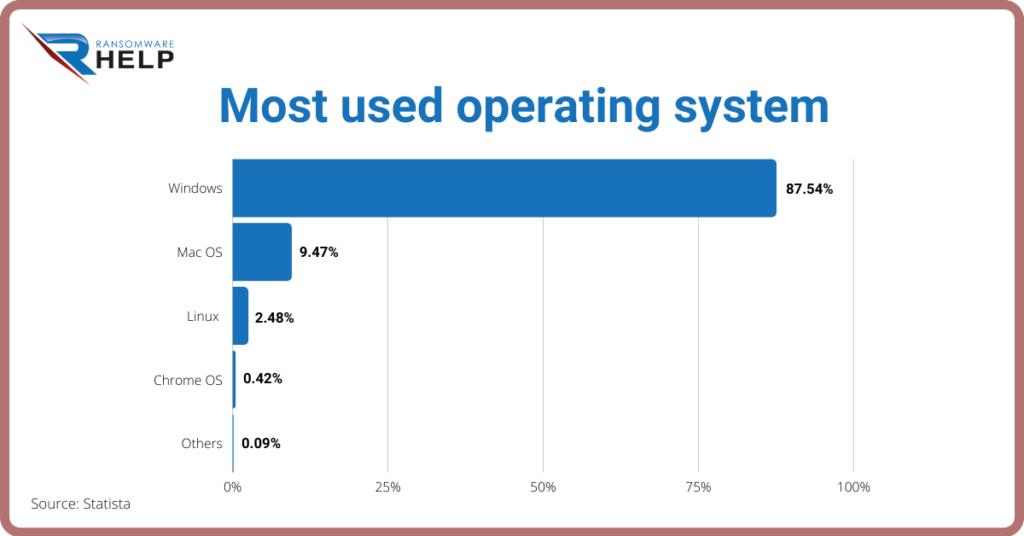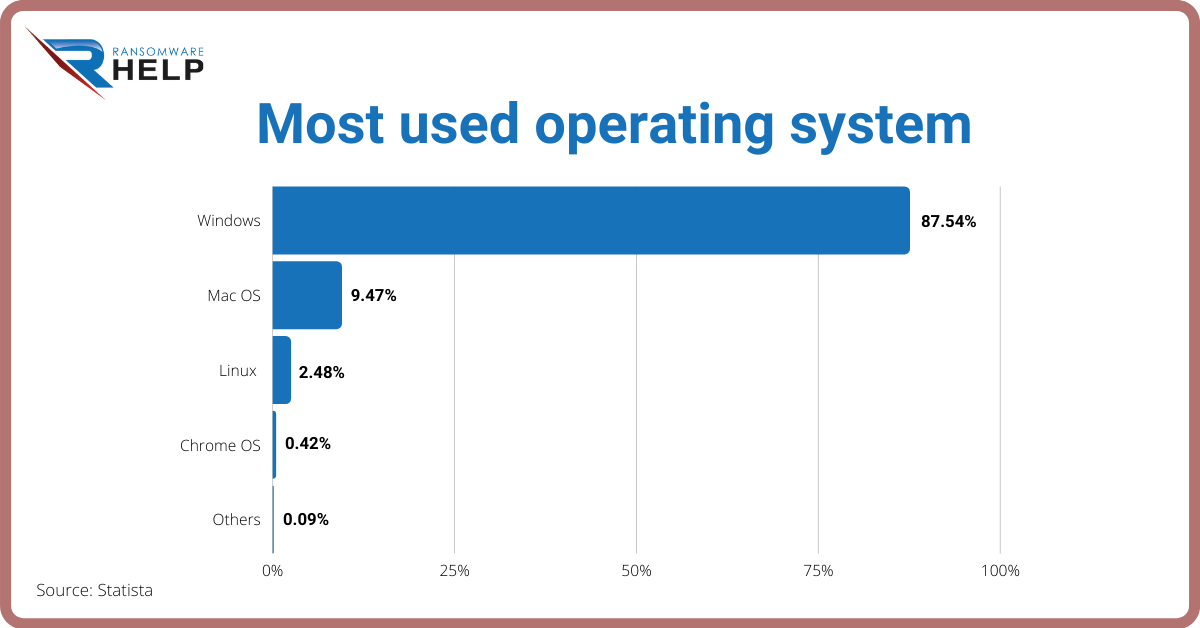 87.54% of computer users worldwide have installed this operating system.
The second-ranking operating system with less than 10% share is MacOS, made by Apple.
According to Kaspersky's 2020 security bulletin, the threats for macOS can be classified as follows.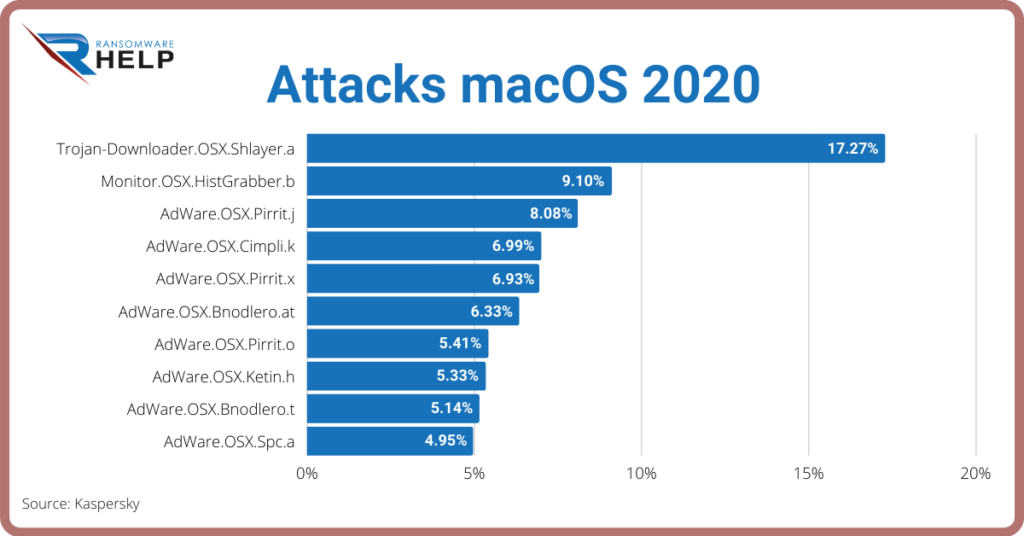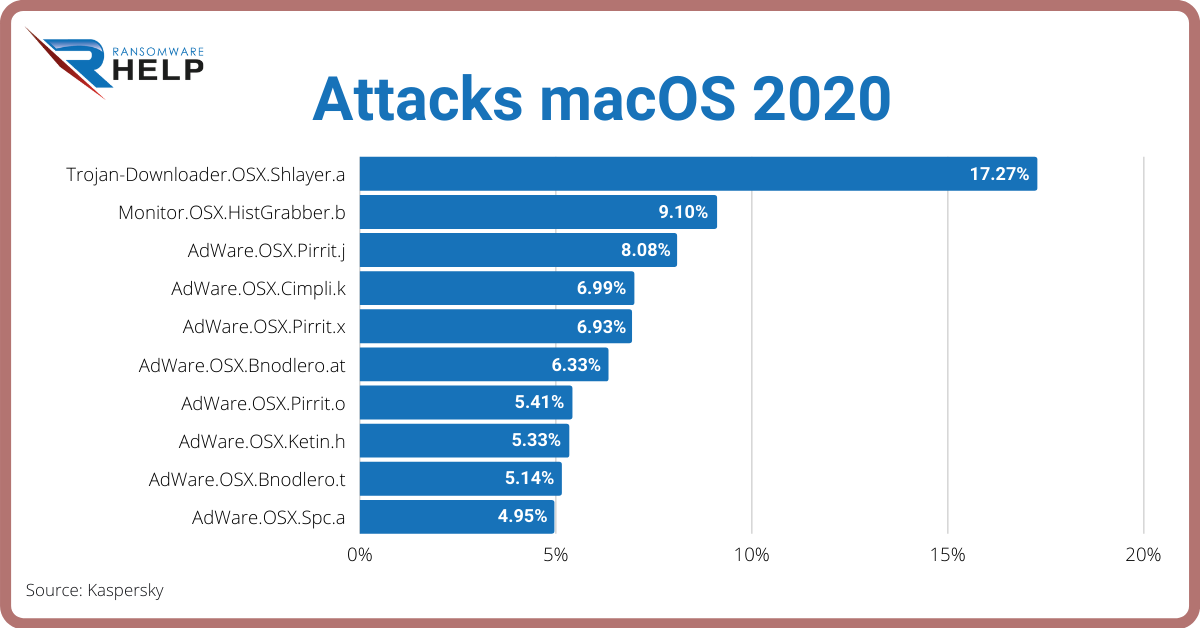 As you can see on the image, Trojan-Downloaders are the most frequent type of threat (18 %).
To open an encrypted file, you need to keep in mind that:
The first step is to have the master password;
If you don't have it, you should purchase software that allows you to open an encrypted file;
Decryption software can be difficult or very expensive to obtain, especially when it decrypts more complex types of encryption;
When you've decided which software to use, you will need to check if the default program is compatible with your operating system.
Once again, we reiterate that it is a long and complex process to achieve; therefore, you should rely on specialized companies, such as HelpRansomware.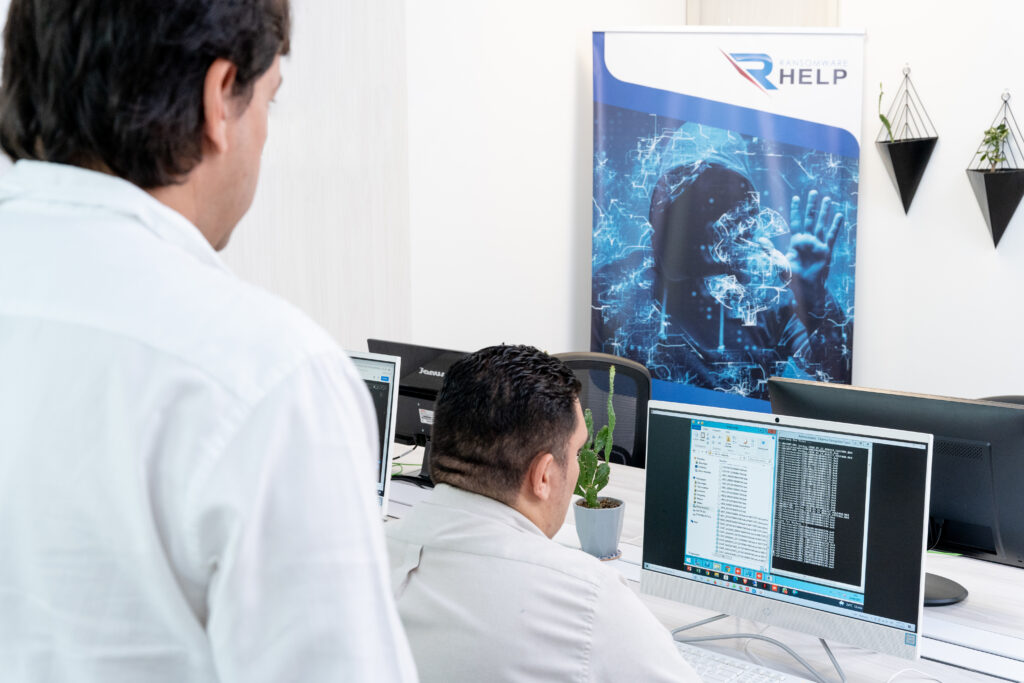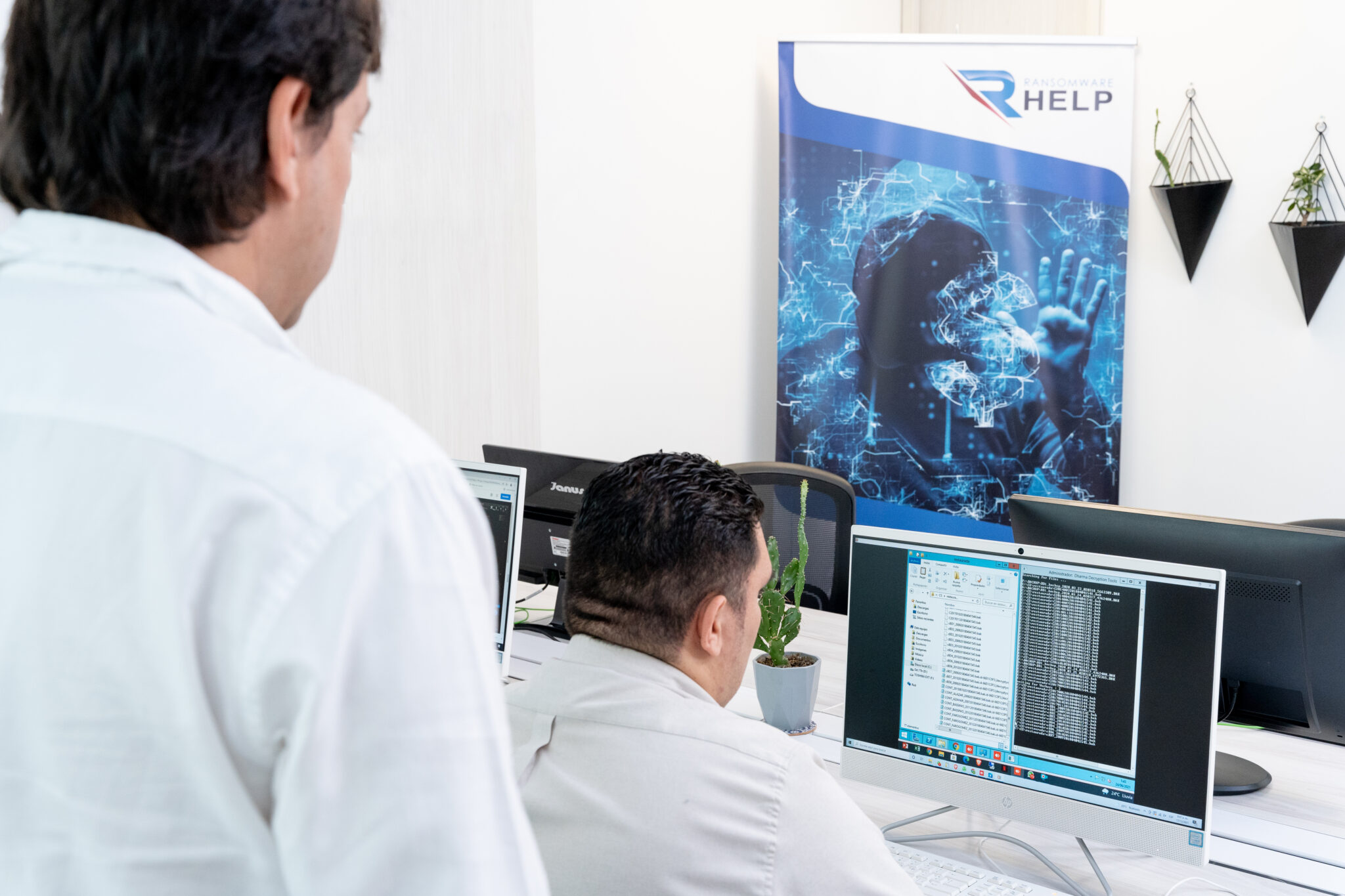 Fast & Guaranteed Recovery
HelpRansomware provides a 100% guaranteed ransomware removal and data recovery service, with 24/7 worldwide assistance.
Recover locked files encrypted by viruses
Before understanding how to recover such files, we first introduce the concept of a Locked file.
Better known as .Locked Ransomware, this malicious software infects your computer or system through a Trojan virus.
This virus carries out ransomware attacks that can significantly affect a company or a person.
Once installed, it encrypts the saved files, adds the .locked extension to each, and creates new access keys so that no one can open them.
Once the files are locked, it sends a message to users informing them that they must pay a ransom to recover those encrypted files.
The message contains the deadline for the ransom to be paid using Bitcoins.
If the deadline is not met, the ransom amount doubles.
Once the victim clicks the "Pay" button, the .Locked website opens with detailed instructions for payment.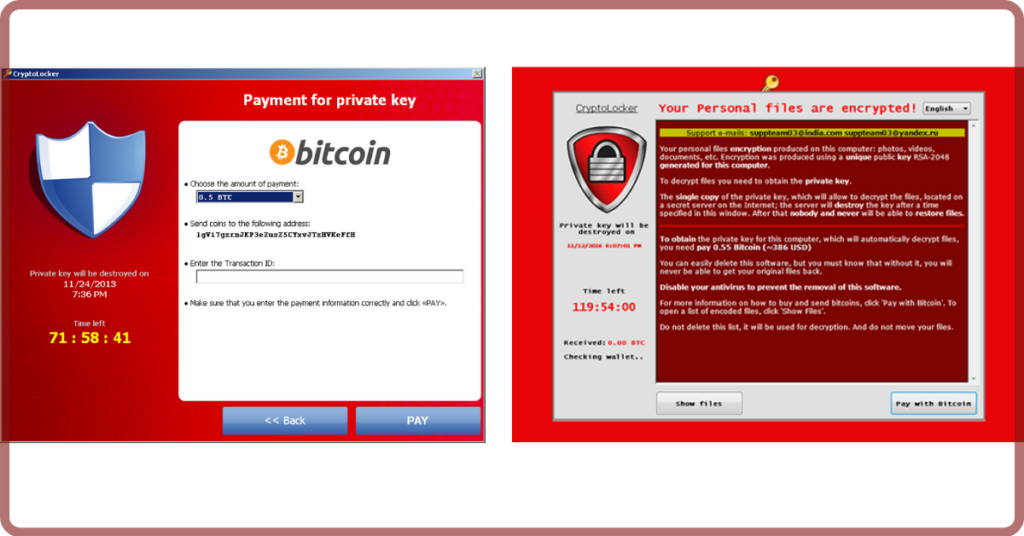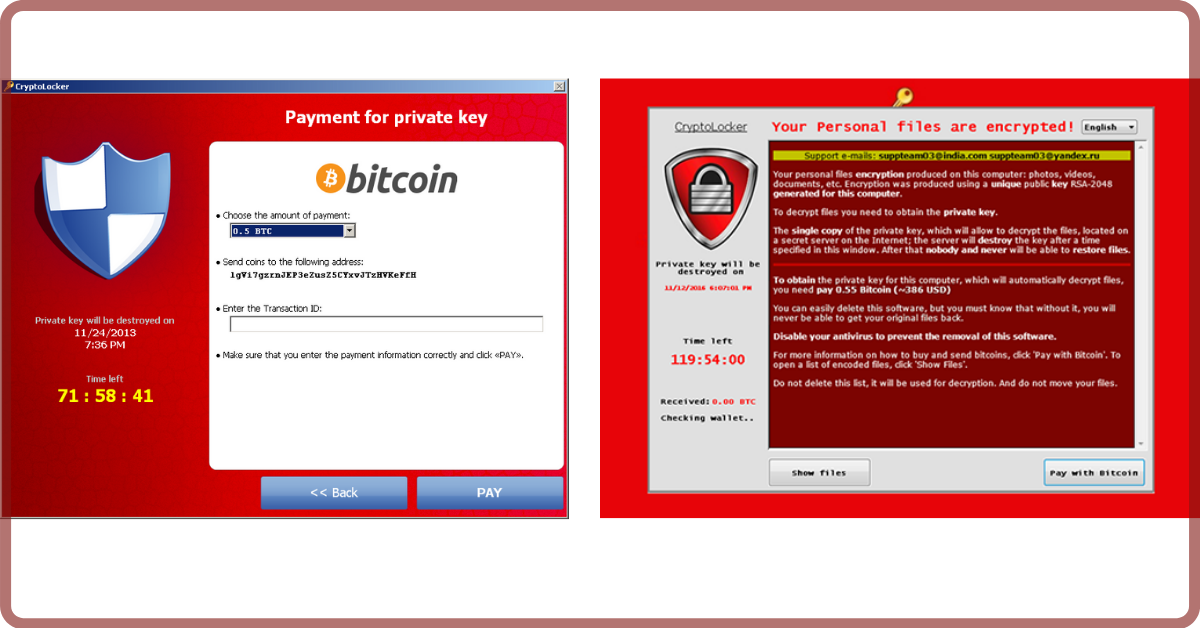 Once the user pays the ransom, he needs to download software that provides the key to open the files.
However, many of these "ransoms" turn out to be cybercriminal scams.
The IOCTA (Internet Organized Crime Threat Assessment) conducted by EUROPOL (European Union Agency for Law Enforcement Cooperation), states in its report that:
"The pandemic has triggered a significant change, and criminals use innovative methods in the cybercrime arena.

Criminals have devised new methods and adapted existing techniques to exploit the situation, using new attack vectors and targeting new groups of victims".
With this in mind, we can, first of all, advise you NOT TO PAY THE RANSOM and contact the HelpRansomware experts. In addition to offering you data recovery solutions, they will also monitor the new types of attacks.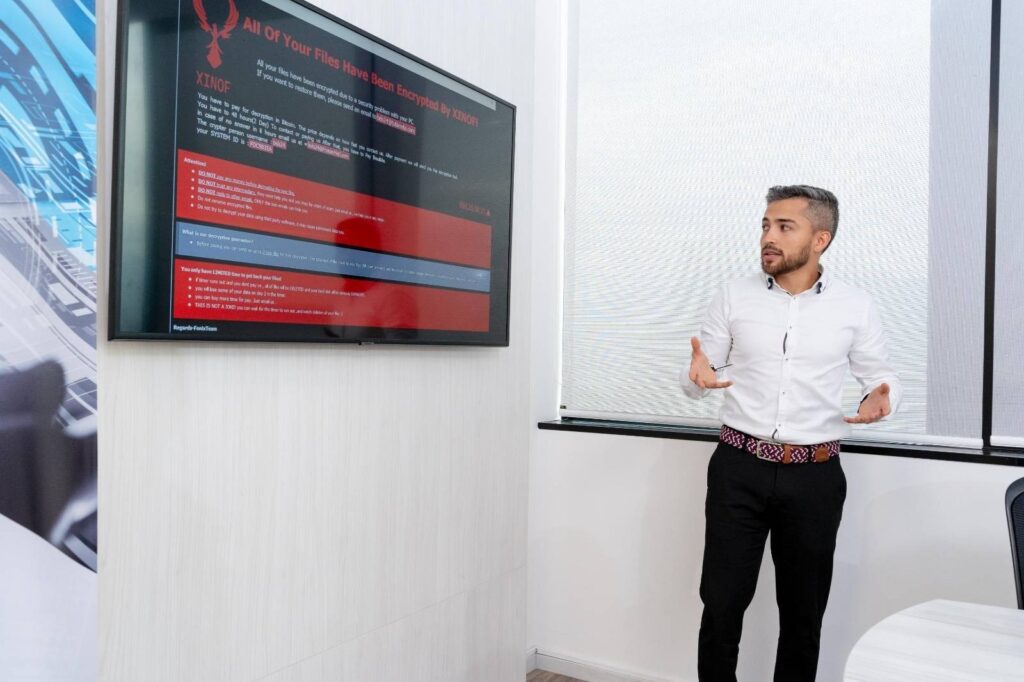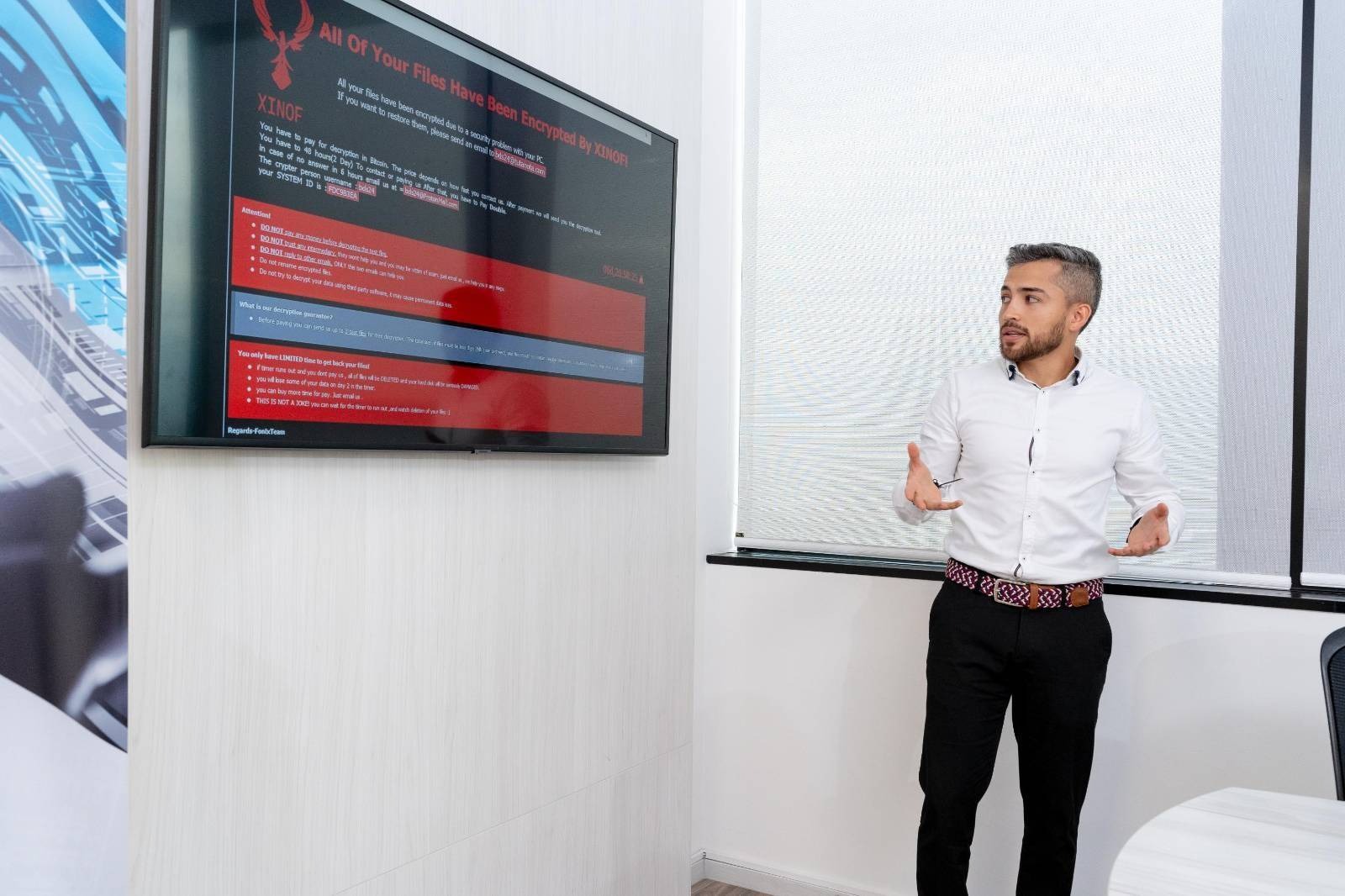 Immediate Ransomware Help
Don't let ransomware hold your business hostage. Our experts are ready to recover your data and secure your systems.
How to recover files encrypted by CryptoLocker
Before we talk about recovery methods, let's understand what CryptoLocker is.
CryptoLocker is a type of Trojan virus that belongs to the famous ransomware family.
Cybercriminals attempt to install it, as their main objective is to gain an economic advantage by demanding a ransom to decrypt the files.
This type of attack is becoming so common that the United States government works to combat cybercrime, through the Cybersecurity & Infrastructure Security Agency.
Securing confidential files is by far the most crucial step.
HelpRansomware can act quickly to solve your ransomware attacks, effectively and safely.
Decrypt files encrypted by Cryptowall 3.0
Cryptowall 3.0 virus attempts to access all encrypted files on a system without the victim knowing it.
This ransomware has become a threat to many since people receive it through a seemingly legitimate email.
Once it has infected all the files, it is impossible to access the needed key to decrypt them.
Soon after, fraudsters demand a ransom to get them back.
If you have been a victim of this kind of cyber-attack, you should contact professionals.
HelpRansomware tool detects threats and proactively helps identify, isolate, and neutralize these cyber-attacks.
What should I do in case of file encryption?
The first thing you should do is turn to HelpRansomware professionals.
It may sound repetitive, but timely action is vital. However, it is also essential to know what you are doing.
The second thing is NOT TO PAY the ransom. In most cases, these criminals are only looking for financial profit without providing a solution in return: it is an absolute scam.
If you have already paid for file recovery instead, contact HelpRansomware which provides accurate solutions.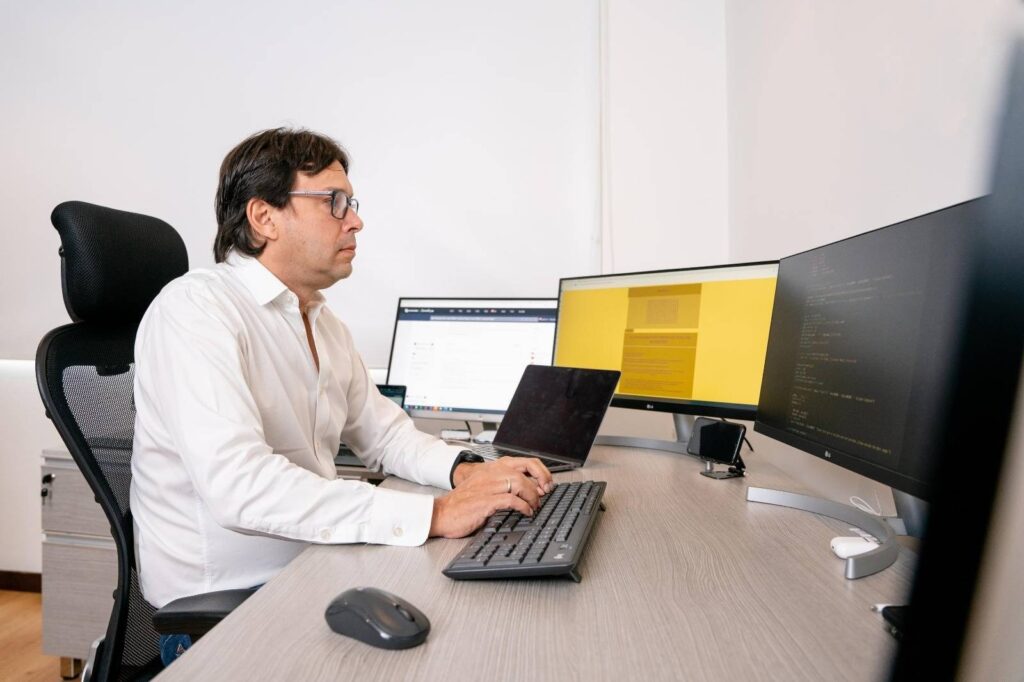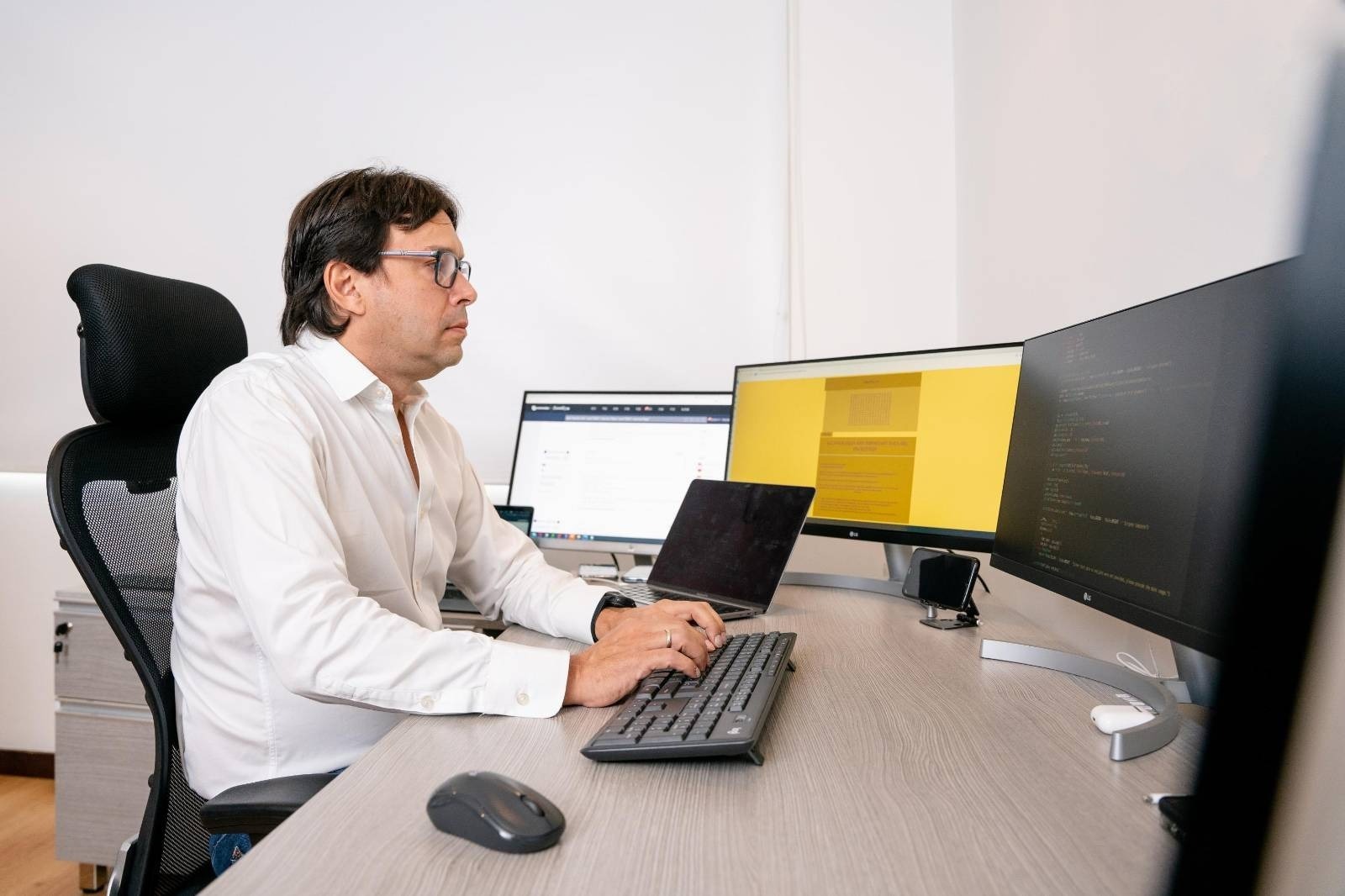 Fast & Guaranteed Recovery
HelpRansomware provides a 100% guaranteed ransomware removal and data recovery service, with 24/7 worldwide assistance.
How to recover encrypted files
Cybercrime is increasingly common among Internet users.
Online extortion scams find more and more victims to target.
EUROPOL's article on cybercrime states that:
"Cybercrime becomes more aggressive and dangerous. This is seen across the various forms of cybercrime including high-tech crimes, data breaches, and sexual extortions."
For this reason, the agency has endorsed a new project called no more ransom, which provides you with some tools that allow you to recover your files.
But in most cases, no tool can solve the problem.
Instead, several paid tools allow you to recover encrypted files.
But keep in mind that it is very likely that you do not find a solution.
Specialized software is not enough to recover files, and some knowledge is vital to avoid making mistakes that can backfire.
HelpRansomware earned credentials from leading global entities for data recovery services and ransomware attacks, with more than 12 certifications.
Recover encrypted files from Windows 10
To recover encrypted files from Windows 10, you should have some knowledge of it.
Otherwise, it would be best to turn to professionals who will provide technical support to avoid damage.
We show you below how to share your encrypted file most simply through Windows.
Locate the encrypted file, right-click and select "Properties";
click on details; you will see all contents, then choose "Add";
Select the user you want to add, click on "Apply" and then "Accept";
Double click the file to open it.
If you want to recover encrypted files, contact HelpRansomware, a provider who will help your system recover from a ransomware attack in a short time.
Furthermore, this will avoid any risk of damage due to automatic attempts made during the decryption process.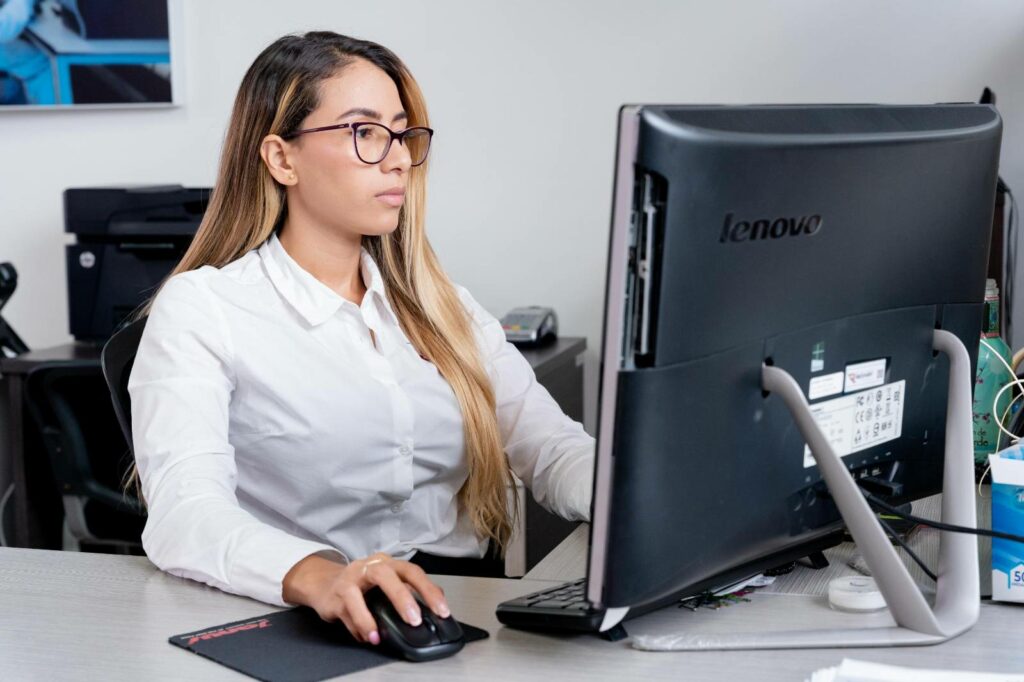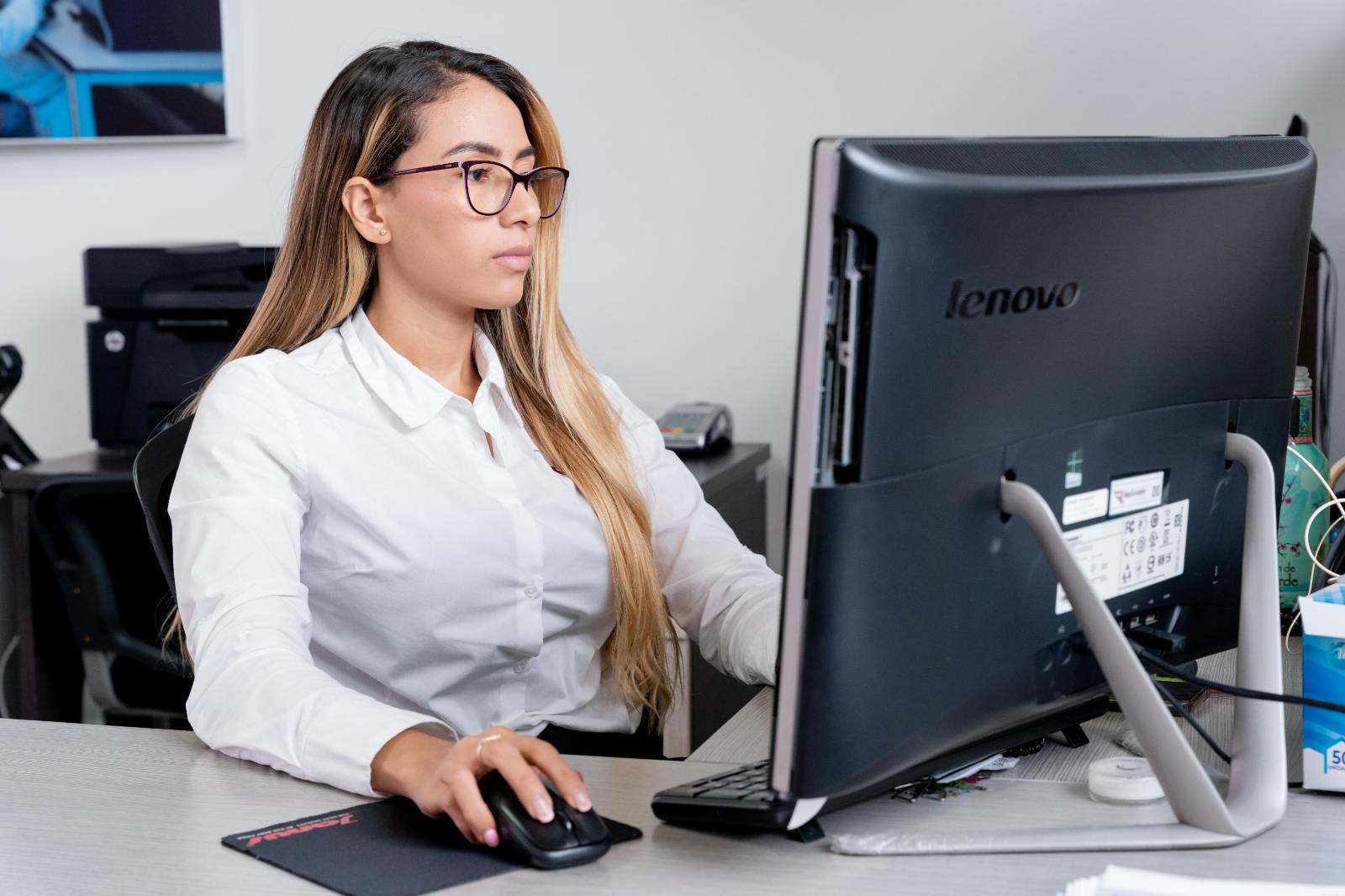 Expert Ransomware Removal
Our certified professionals have over 25 years of experience in ransomware removal, data recovery, and computer security.
How to recover encrypted files on Android
More tools are available to recover encrypted files on Android.
Recovering encrypted files on Android isn't easy, so you shouldn't do it without the help of professionals.
On the other hand, you must be aware that each tool used to recover encrypted files operates differently, so we cannot provide specific instructions.
In any case, we recommend copying the backup to two different SD cards: one for your device and a spare memory card.
Recover encrypted photos
Likewise Android file recovery, you need to have an SD card to perform photo recovery.
Moreover, you will need one specific tool to recover the photos or images you want to open.
Don't forget that the SD card recovery software must be compatible with all memory card models and brands: SD cards, miniSD, MicroSD, mini and micro SDHC, mini or micro SDXC, MMC, CF, SmartMedia, xD-Picture card, etc.
Again, remind that recovering data is not an easy process: file recovery requires time and deep knowledge to avoid losing important data.
The number one step you can take is relying on encrypted file recovery experts.
In addition to recovering files, HelpRansomware also protects you from hackers.
Conclusions
This article has deeply explained how to recover encrypted files and what to do.
The following conclusions can be drawn from this reading:
Encryption is a method used to protect files so that no one can access them;
Windows is the most widely used operating system in the world;
More software solutions can open encrypted files, but you must know how to use them to avoid losing information;
Cryptowall 3.0 and .Locked are viruses designed to infiltrate encrypted files and system;
Do not pay any ransom to open encrypted files; turn to professionals.
HelpRansomware solves all cybersecurity issues.
Its team can respond 24/7 to all ransomware attacks quickly and efficiently.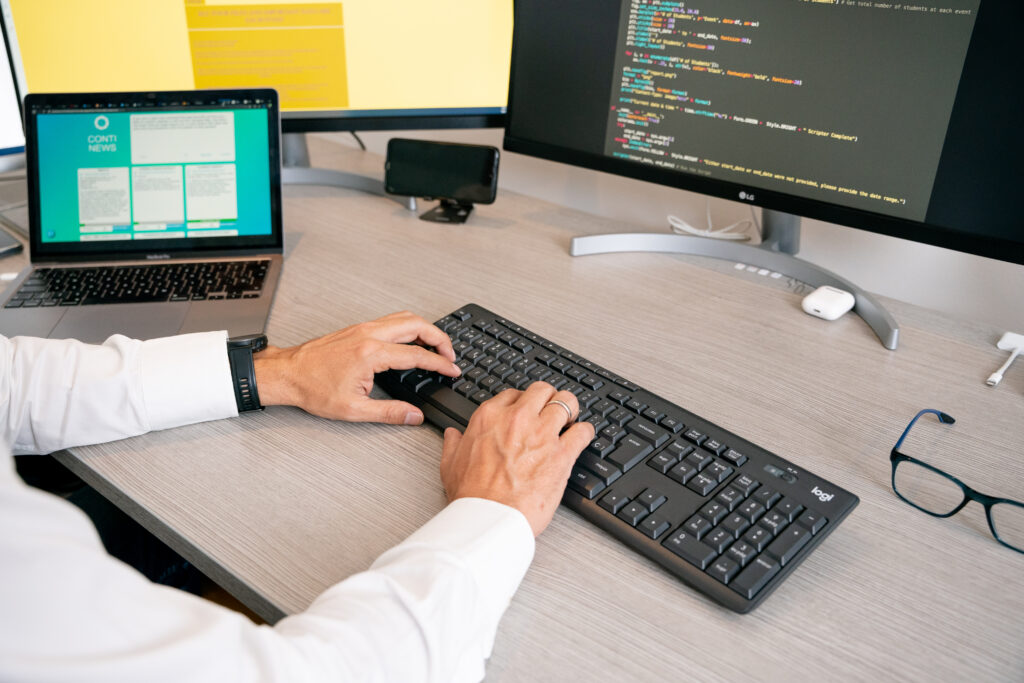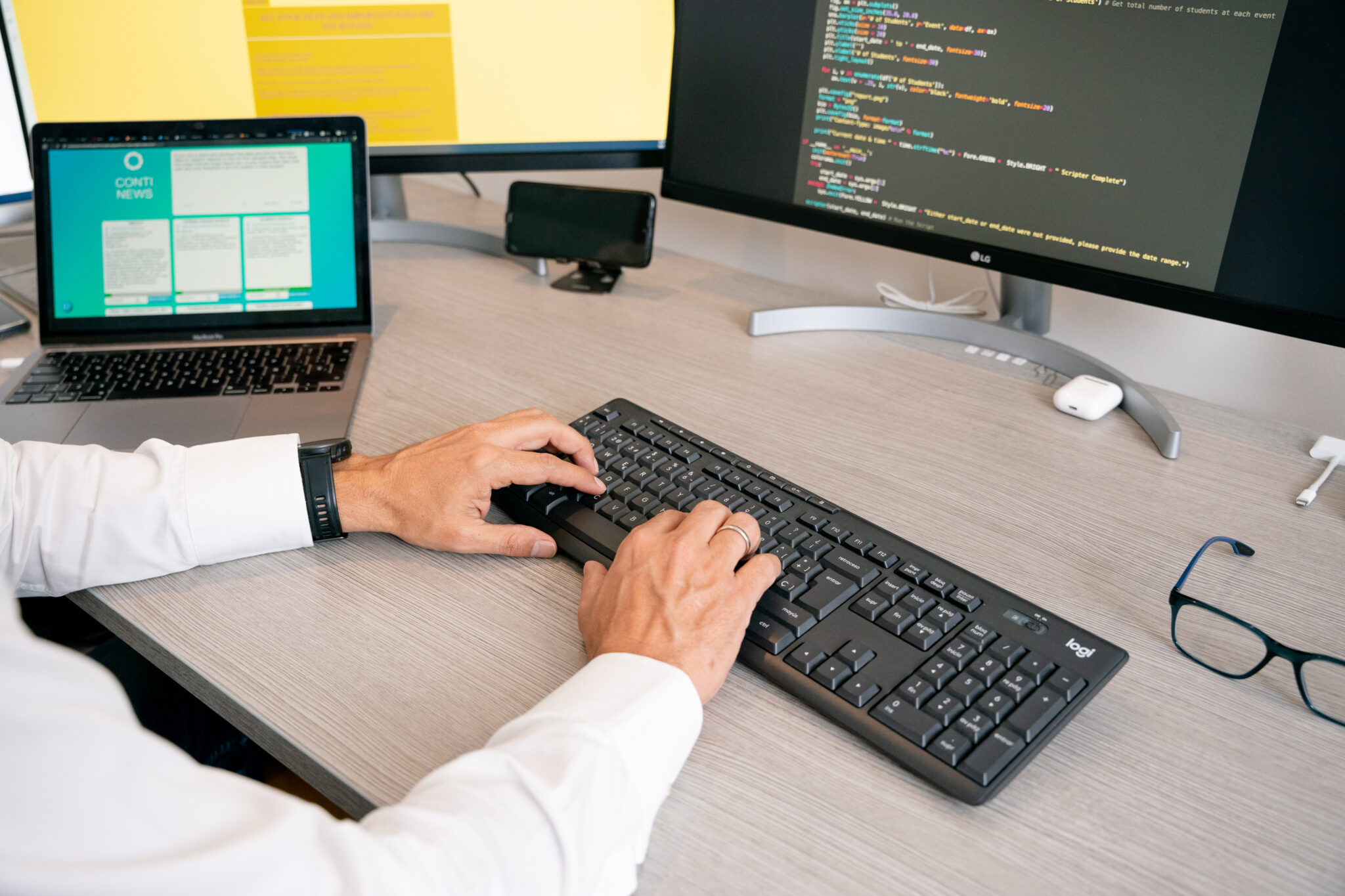 Fast & Guaranteed Recovery
HelpRansomware provides a 100% guaranteed ransomware removal and data recovery service, with 24/7 worldwide assistance.