Read the HelpRansomware guide on doxing: what it is, how it works, types of doxing and how to svoid it. You will find out what getting doxed means and why it is illegal.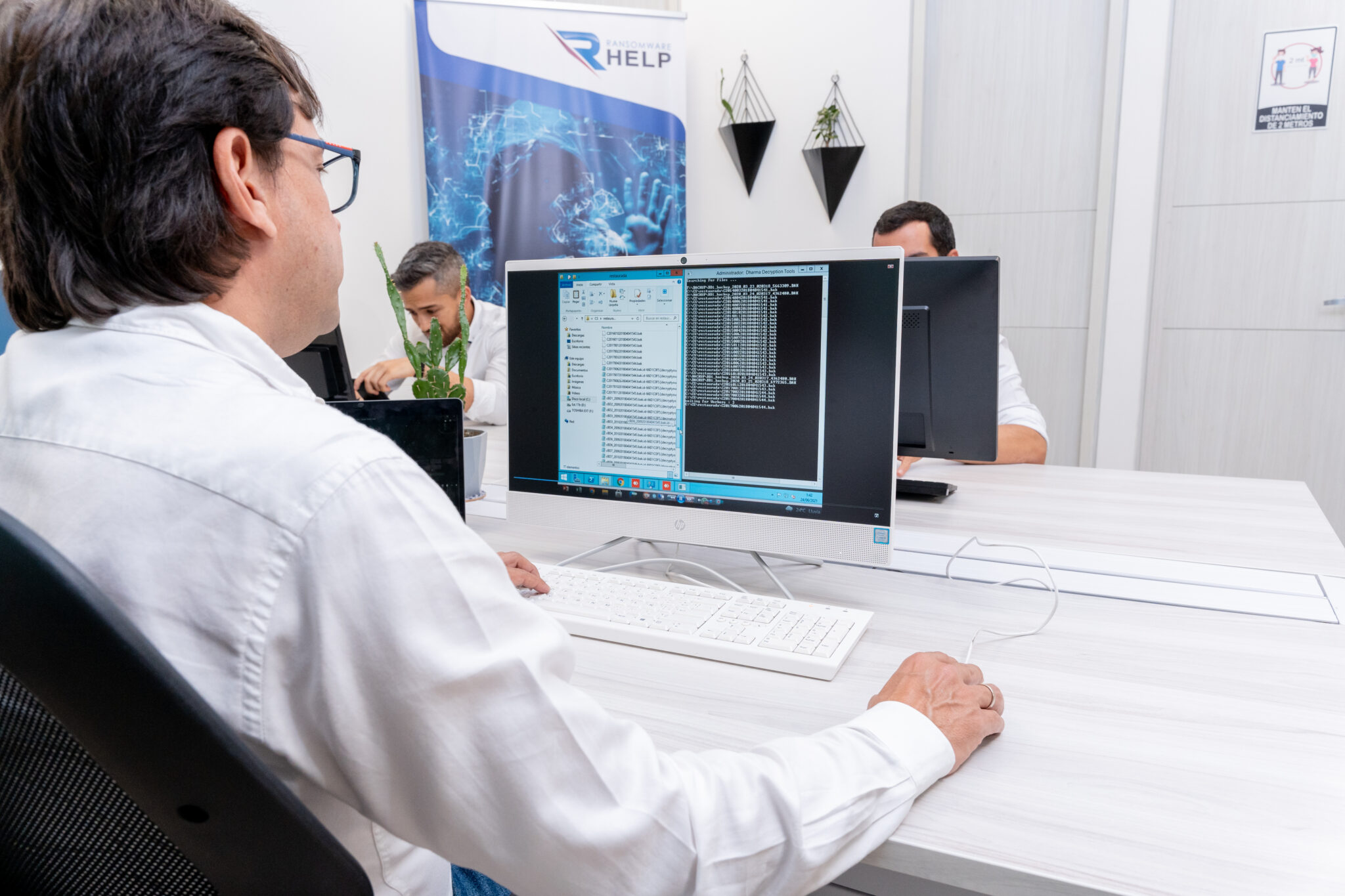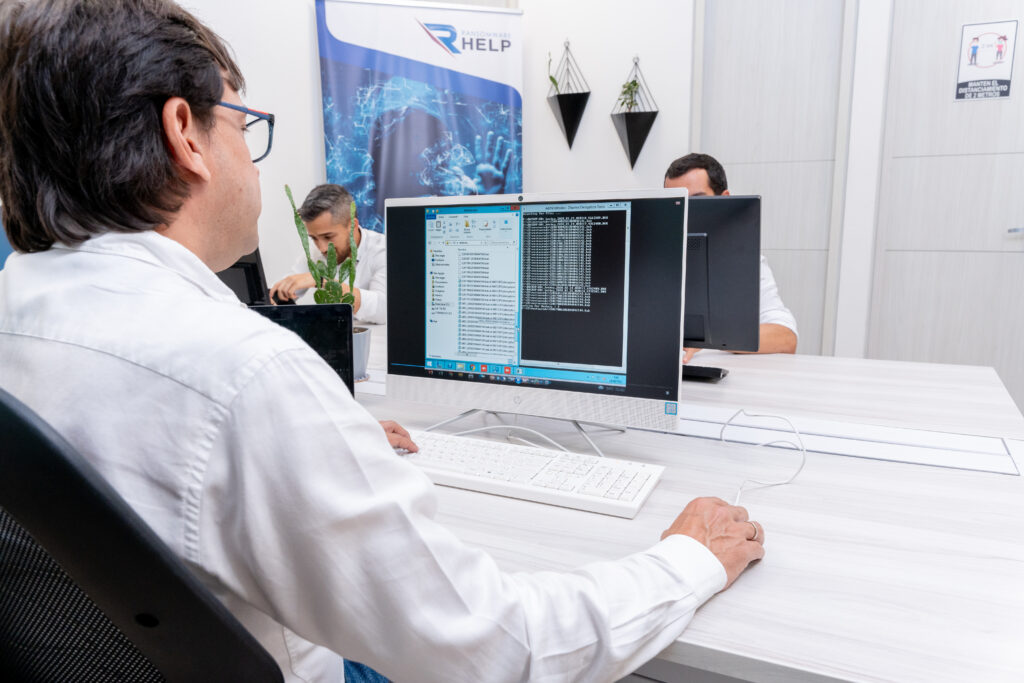 Fast & Guaranteed Recovery
HelpRansomware provides a 100% guaranteed ransomware removal and data recovery service, with 24/7 worldwide assistance.
What is doxing?
Doxing is a type of cybercrime that uses personal and/or confidential information, such as phishing.
However, doxing is carried out by cybercriminals to obtain personal information and private photos or videos. They expose the victims to the risk of serious harm by threatening to release their data online.
The word stands for the abbreviation of documents, "docs" that became "dox" (or doxx).
This term refers to the practice of gathering and disclosing private information.
The Cambridge Dictionary defines it as:
"The action of finding or publishing private information about someone on the internet without their permission, especially in a way that reveals their name, address, etc."
What does it mean to get doxed?
People who get doxed are victims of cyberbullying.
That is, someone has placed your personal and private information online without your consent.
In other words, doxing is a breach of your privacy.
Personal data protection principles are mentioned in the Data Protection Act 2018. This Act is the UK's implementation of the General Data Protection Regulation (GDPR) and controls how organisations, businesses, or the government use your personal information.
"Under the Data Protection Act 2018, you have the right to find out what information the government and other organisations store about you."
In the USA, there is no single data protection legislation. Instead, regulations both at federal and state level protect the personal data of US residents.
You understand that you've been doxed when you are no longer anonymous on the Internet because someone makes your personal information appear on forums, social networks, etc.
In the worst-case scenario, you will find them among the first Google search results.
If you are a victim of doxing, you could be in a vulnerable position.
You may even receive intimidating and threatening messages aimed at tarnishing your image and that of your family.
If you are a victim of hacking, don't hesitate to contact experts like HelpRansomware.
Your right to confidentiality and control of your data will be their absolute priority, and they will take immediate action to solve each case by using the appropriate procedures.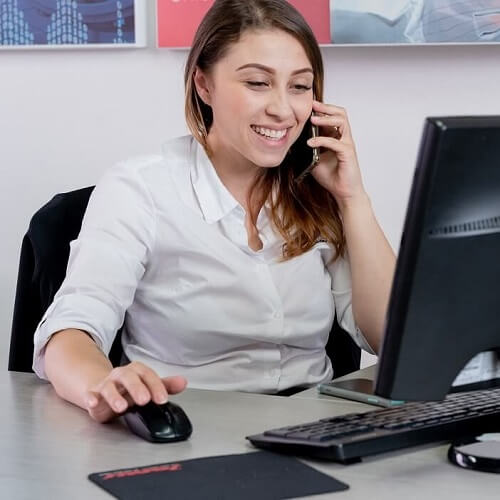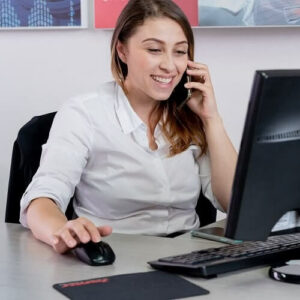 Immediate Ransomware Help
Don't let ransomware hold your business hostage. Our experts are ready to recover your data and secure your systems.
How doxing works
Doxing techniques vary, but they always consist of two stages: research and publication.
Research: the first step is collecting victims' personal information such as addresses, phone numbers, photos, videos, voice recordings, etc.
Publication: dissemination is the primary purpose to reach as many views as possible.
Regulations protect you in case someone is using your personal information without your consent.
On its page for data protection and online privacy, the European Union states that:
"If you think your data protection rights have been breached, you can lodge a complaint directly with your national Data Protection Authority (DPA). The authority investigates and informs you of the progress or outcome of your complaint within 3 months."
As you can see, this is a slow process that requires more investigations to access and retrieve any content that puts your integrity at risk.
This is why you should choose HelpRansomware, which works with cybersecurity experts to provide effective solutions.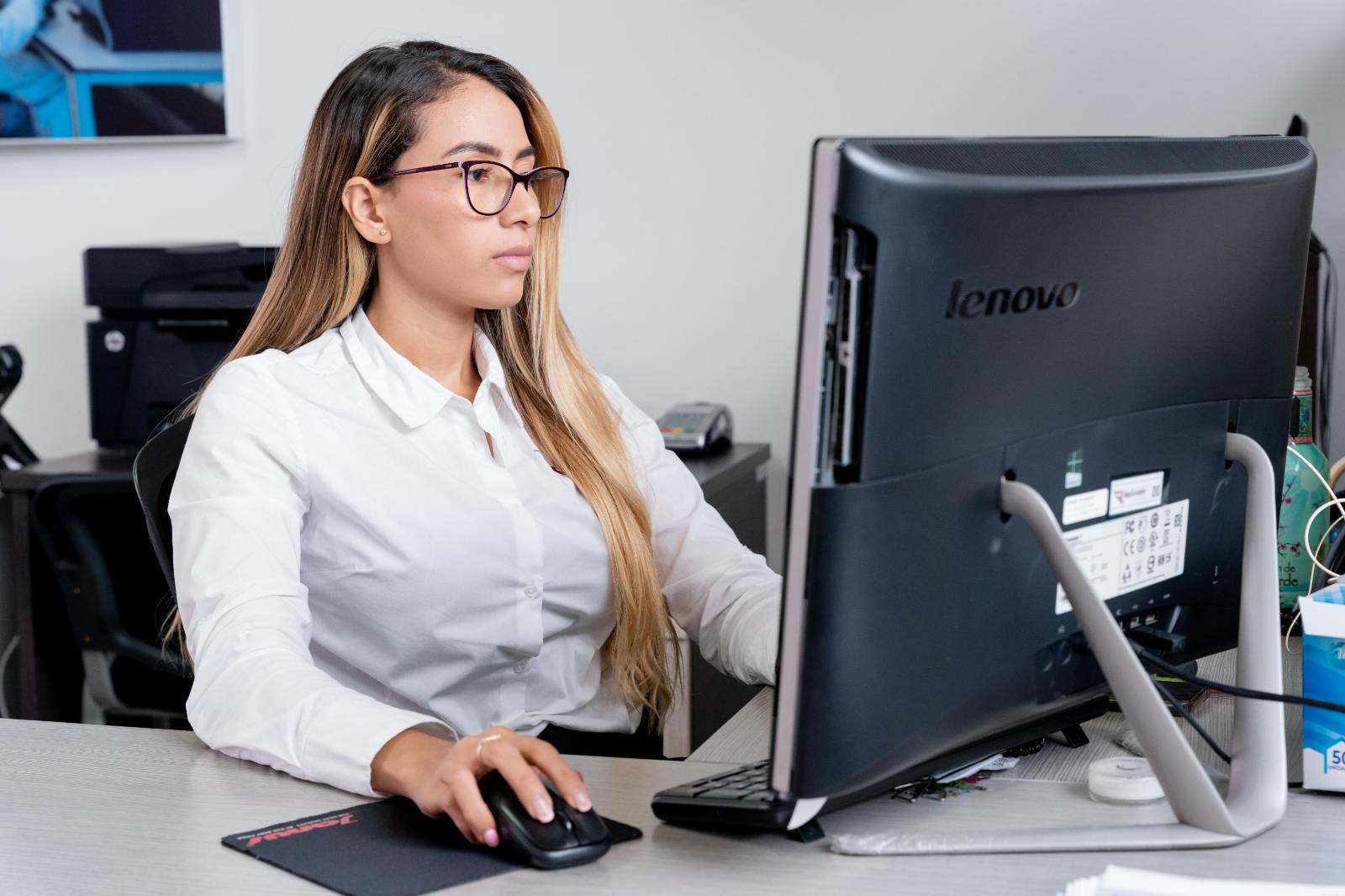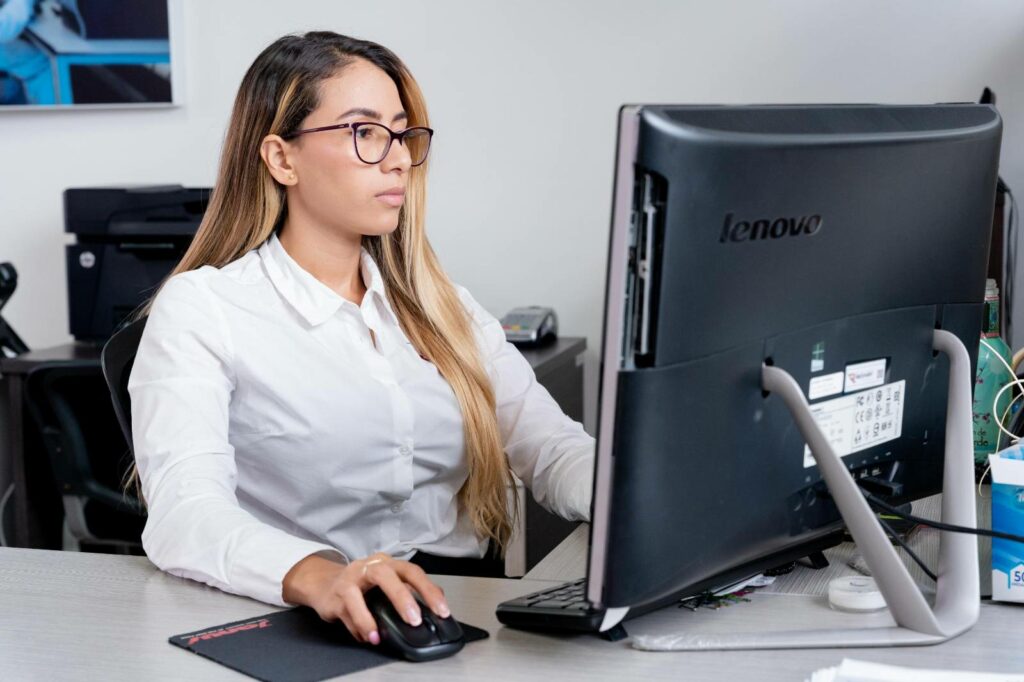 Expert Ransomware Removal
Our certified professionals have over 25 years of experience in ransomware removal, data recovery, and computer security.
Types of doxing
Different types of cyberthreats or cybercrime are looming in the digital world.
The notorious ransomware is one of the most common methods used for online fraud and identity theft.
The British Government report highlights the most common types of attacks in the UK against companies and businesses.
Doxing is considered as a type of cybercrime, but we will see it later in detail.
Different types of doxing are:
IP-logging: In this case, social engineering plays an essential role because it allows you to collect information from your IP-address.
The system highlights the websites you frequently visit, which can even access your credit card and other data through this method.
Social network: it is the most common and straightforward technique used by doxers.
Social media platforms ask us for personal information, which is most accessible through a public profile.
Being a victim of doxing is much easier than being scammed by a CryptoLocker, for example, as less effort is needed.
Doxers only have to enter the social networking arena to obtain personal information.
Thus, you might become a victim of cyberbullying due to those personal data circulating on social media without your consent.
Intelligence agents: They usually gather all your personal information to sell it and get a financial gain in return.
Something similar happens with attacks on encrypted files, which ask for payment using bitcoins in exchange for recovering encrypted files.
In this case, doxers look for information from public records, online shopping, resumes, and any other data available on the Internet that everyone can access.
Your personal information (phone number, ID, address, etc.) is also retrievable through government organisations.
What is an example of doxing?
The famous anonymous hacker group known for its cyberattacks against several governments of different countries provides an example of doxing activity.
Anonymous brings together hackers who have decided to act anonymously and do not belong to any political party nor have a hierarchy.
The international collective had disclosed confidential data of companies or governments when they deemed it "necessary."
A clear example is an attack on Colombian government websites following the tax reform protests, one of the group's latest and most egregious hacking attacks.
Anonymous Colombia's Twitter account reports their attacks on government entities in that country.
This doxing attack had worldwide coverage, as it disclosed confidential information of various Columbian government institutions.
It is, therefore, clear that someone who accesses secret or personal information has great power.
Here are different types of doxing attacks.
Celebrity Doxing: Celebrities are often victims of doxing or affected by ransomware attacks.
Phone numbers, videos or private photos of actors, artists, and other stars are published on the Internet or hacked by a social network.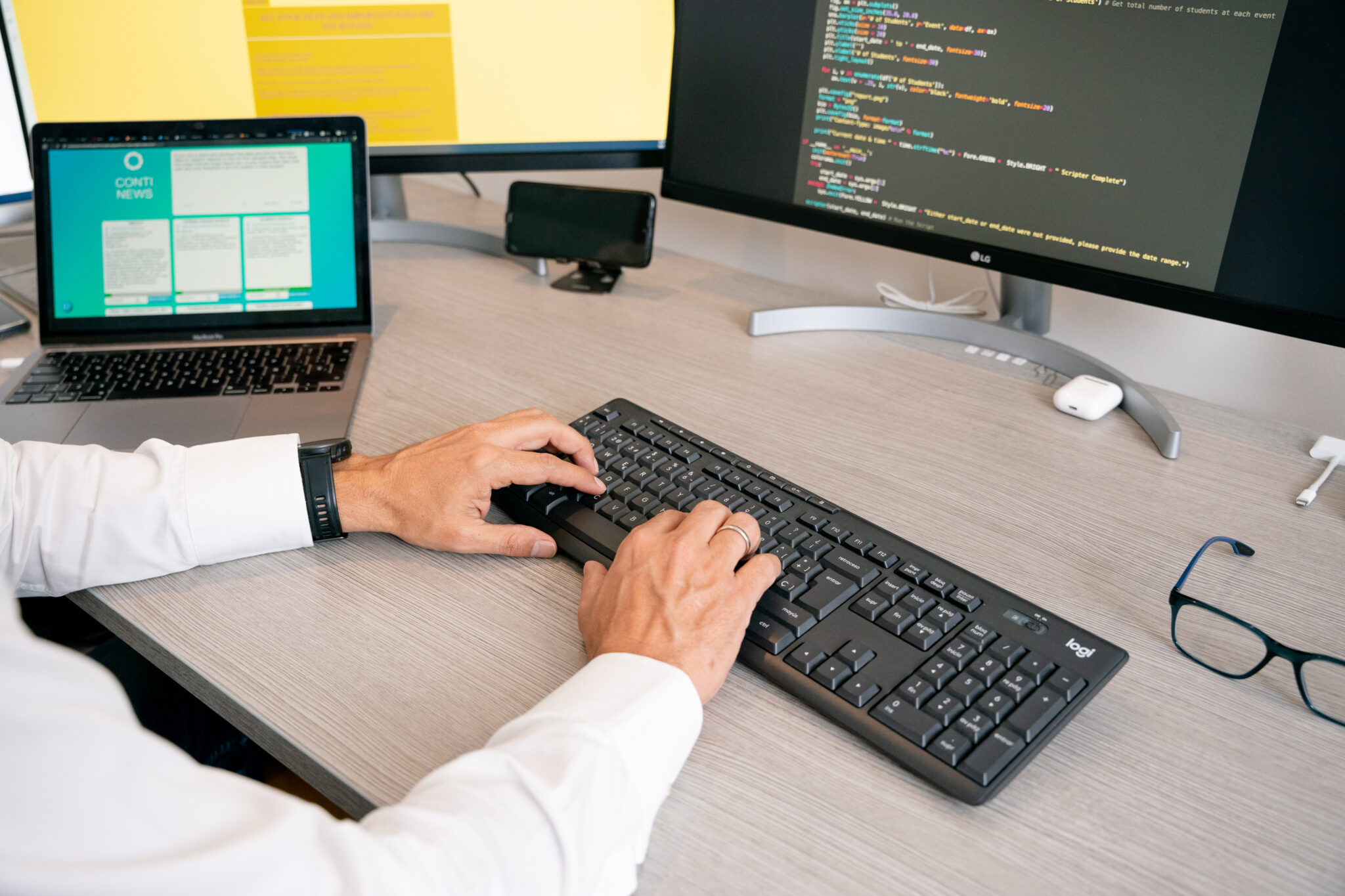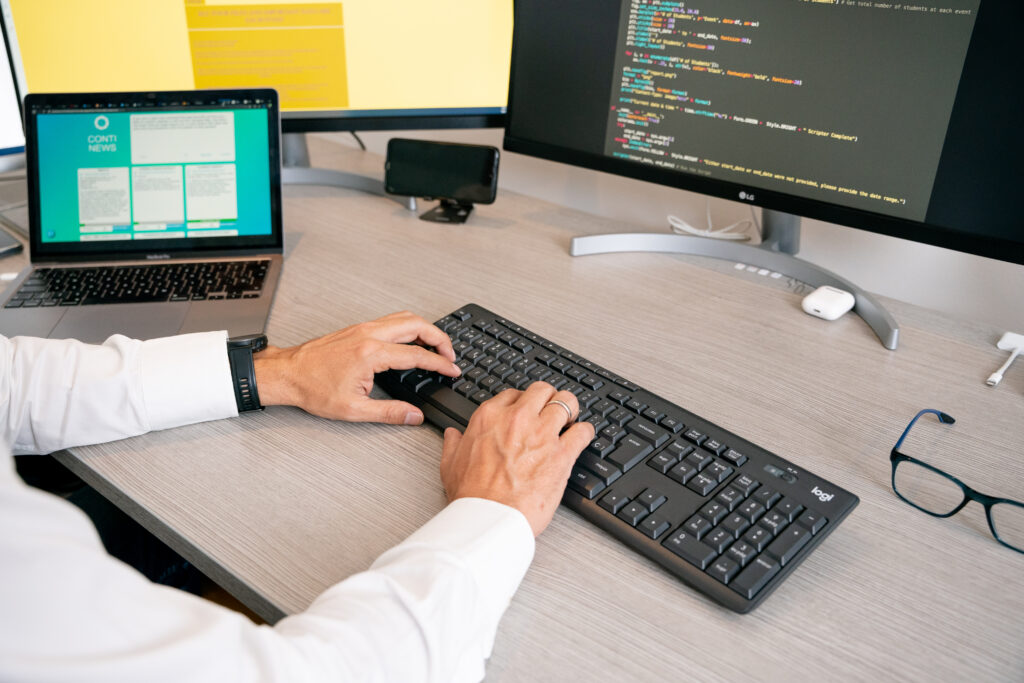 Fast & Guaranteed Recovery
HelpRansomware provides a 100% guaranteed ransomware removal and data recovery service, with 24/7 worldwide assistance.
Revenge Doxing: Confidential information is disclosed solely for revenge.
Sextortion is also a revenge method, whereby ordinary people and celebrities are victims of scammers who threaten to release sexual videos, photos, etc.
Doxing offense: In this case, the hacker pretends to know your passwords and usernames to impersonate you.
Therefore, fraudsters' goal is to gain an advantage by using both personal data and banking information.
If you believe that you are or have been a victim of fraudulent online attacks at some point in your life, don't hesitate to contact HelpRansomware.
Why is doxing illegal?
The first thing to keep in mind is that you have the right to confidentiality to preserve your personal information.
All applications or sites that collect your information with your consent must guarantee the protection of your data.
Doxing is illegal when your personal or confidential information is disclosed without your consent.
In case of a personal data breach, the European Data Protection Board (EDPS) explains on its website how to make a complaint:
"You can contact our data protection officer by email at EDPB-DPO@edpb.europa.eu or by sending a request by post."
On the other hand, the (EU) Regulation 2016/679 of the European Parliament and of the Council provides general guidelines on data protection:
"The principles of, and rules on the protection of natural persons with regard to the processing of their personal data should, whatever their nationality or residence, respect their fundamental rights and freedoms, in particular their right to the protection of personal data".
However, you'd better keep in mind that this is a time-consuming process.
If your files or documents have been encrypted, we recommend that you put yourself in the hands of HelpRansomware professionals.
What happens if you get doxed
In such a case, we cannot deal with doxing by using ransomware decryption tools.
Doxing requires a different procedure to solve the issue.
As already mentioned in this article, doxing victims can be a target for cyberbullying.
You may find yourself in a position of absolute vulnerability because someone has infringed your right to personal data protection.
Since posting personal information might not be profitable enough, hackers even threaten some victims of posting sexual photos or videos.
Sextortion is a type of revenge that damages one's reputation, either on a professional or personal level.
Consequently, you must be aware that sharing personal information increases your visibility and the risk of getting doxed.
Identity or data theft can drastically affect and change your life.
Remember that the Internet never forgets and that the spreading of confidential information can tarnish your online anonymity.
Doxing can verbally, psychologically, or physically affect its victims.
To prevent this, you should rely on professionals like HelpRansomware, who can protect your data. The team of experts gets up-to-date and continuous monitoring to avoid any attacks that might arise.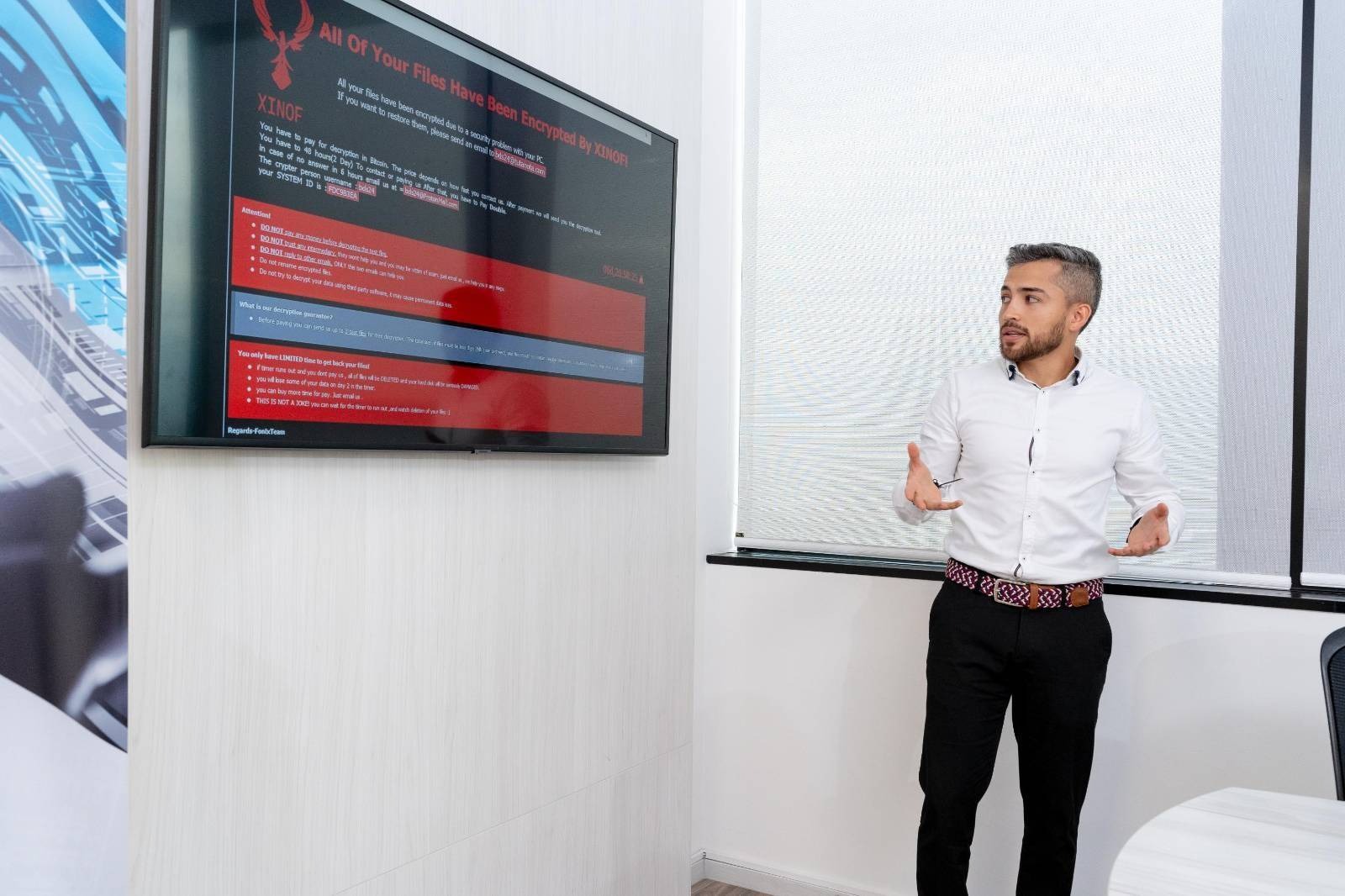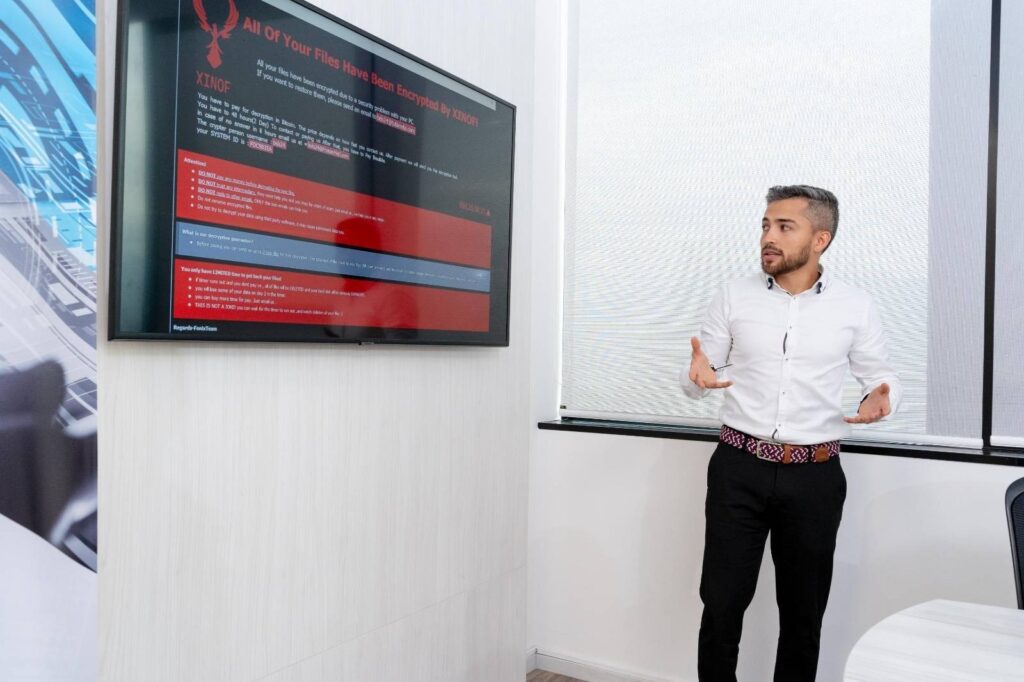 Immediate Ransomware Help
Don't let ransomware hold your business hostage. Our experts are ready to recover your data and secure your systems.
How to avoid doxing
Social networks are a great gateway to doxing where everyone shares a large amount of information.
To avoid doxing, pay close attention to what information you share.
Let's take as an example the largest social network in the world: Facebook.
You should make sure that only your closest friends or trusted people can see your content.
Best of all, don't accept friend requests from people you don't know.
If you don't know who can see your account, never share information such as your workplace or address.
Moreover, you should install an antivirus on your computer to protect your information.
Remember that different types of ransomware can identify your passwords and, in the worst case, all your credit card details.
For this reason, we also recommend that you frequently change your passwords, usernames, email, etc.
If unfortunately, you have already been a victim of doxing and social media are haunting you, you may adopt a simple measure: take screenshots to report what happened.
It will be helpful to provide evidence to get legal protection in case of complaint.
However, we remind you once again that this is a long-term process.
If you have detected file or computer anomalies, rely on professionals.
HelpRansomware cybersecurity center operates 24 hours a day, 7 days a week.
Conclusions
Doxing is a form of cyberbullying that occurs throughout social media networking. You can draw the following conclusions from this guide:
Doxing refers to the practice of gathering and disclosing private information;
When you get doxed, you lose your anonymity, and you find yourself in a vulnerable position;
There are different types of doxing through IP-logging, social media, intelligence agents;
Doxing is illegal when someone releases your personal or confidential information without your consent;
Most doxing attacks are due to the massive amount of data that users disclose spontaneously on social media.
Doxing is an offense when it affects your right to confidentiality and your reputation.
HelpRansomware detects any ransomware that could damage your files and solves any problem quickly and effectively.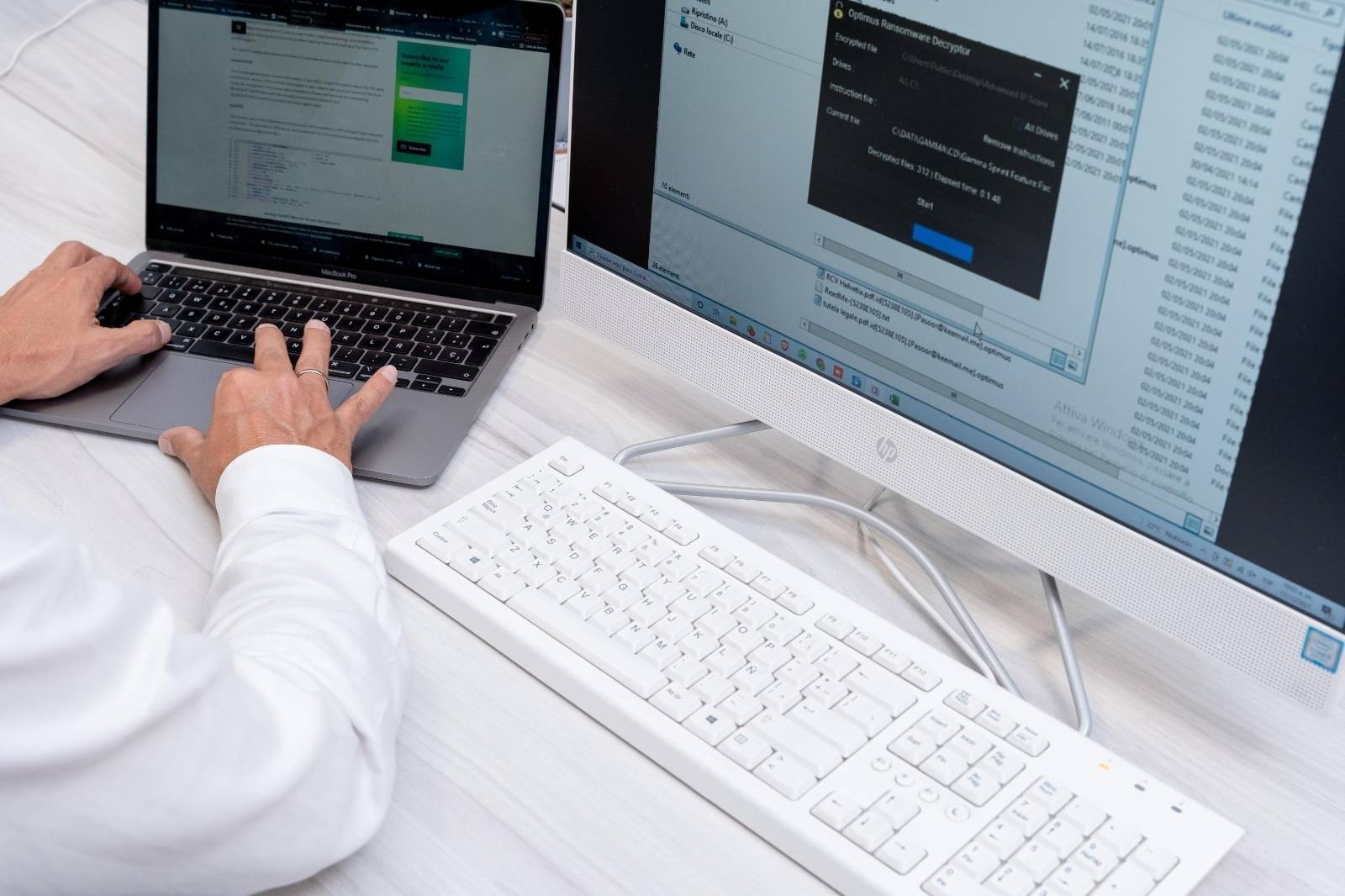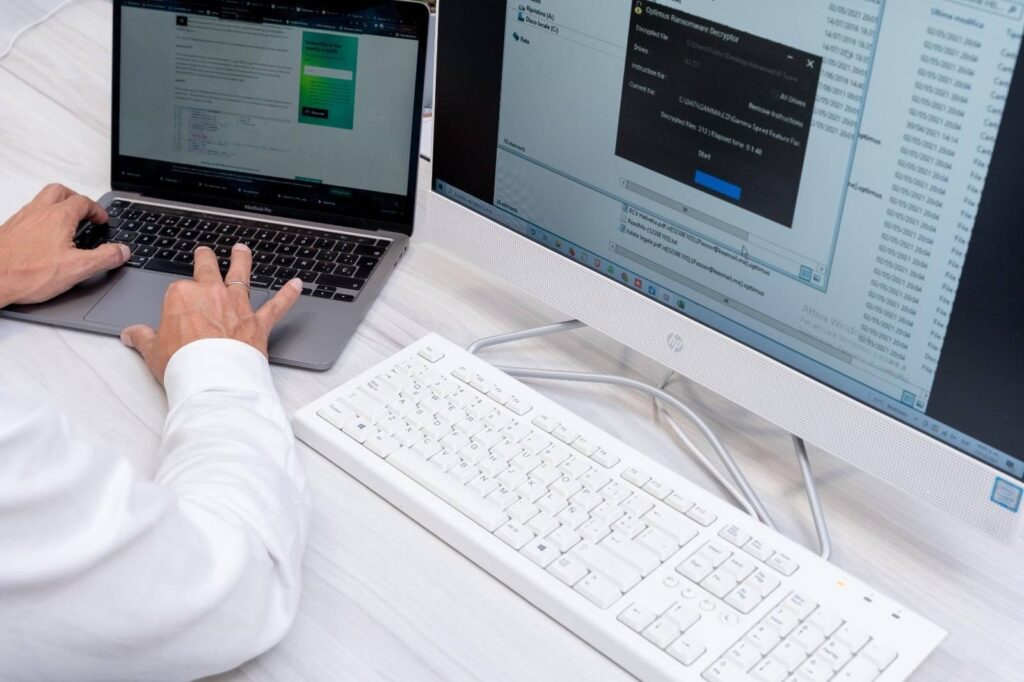 Immediate Ransomware Help
Don't let ransomware hold your business hostage. Our experts are ready to recover your data and secure your systems.