Read the new HelpRansomware guide and you will learn how to open encrypted files and access your data. You will learn the techniques to open encrypted drives.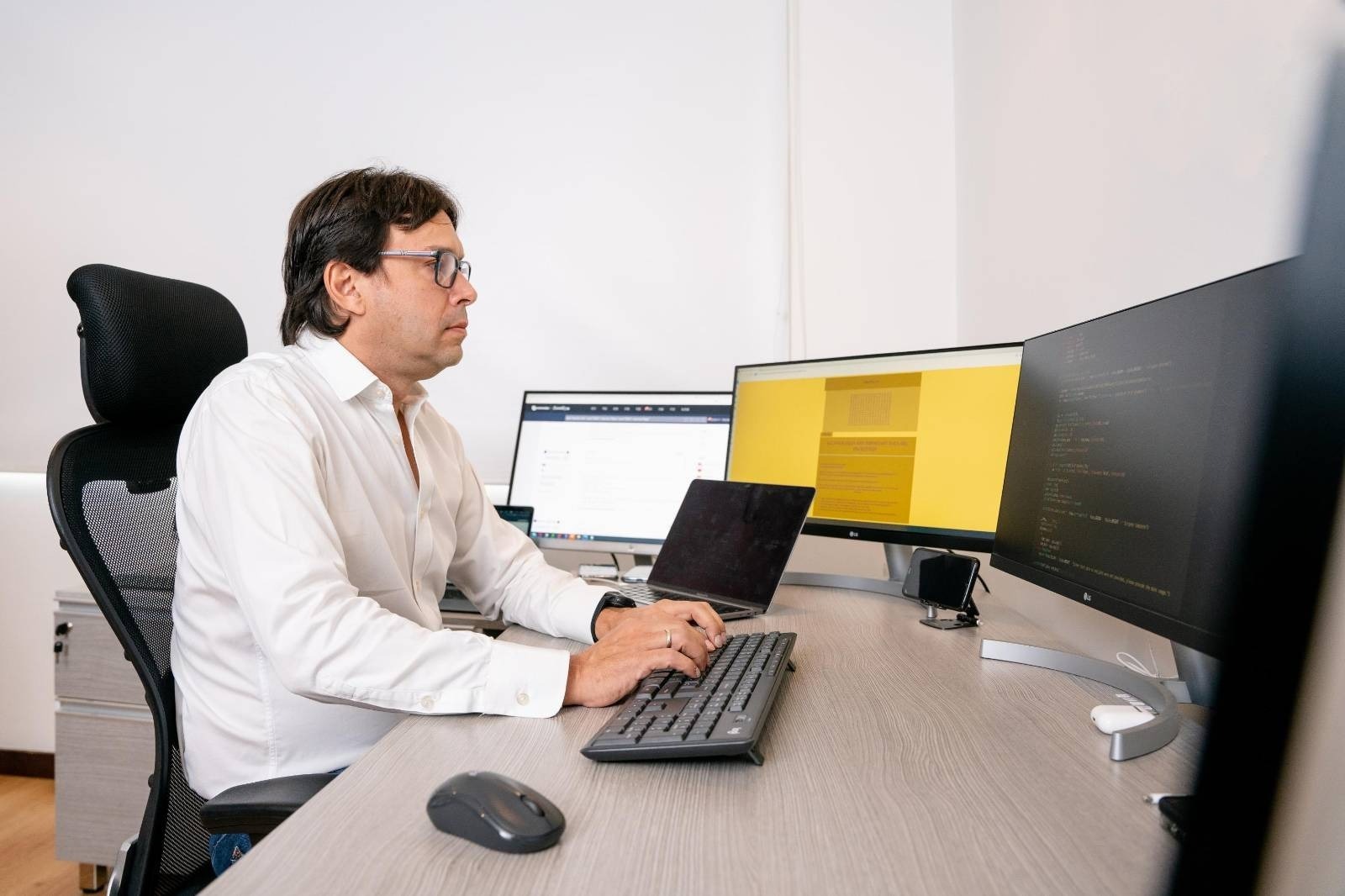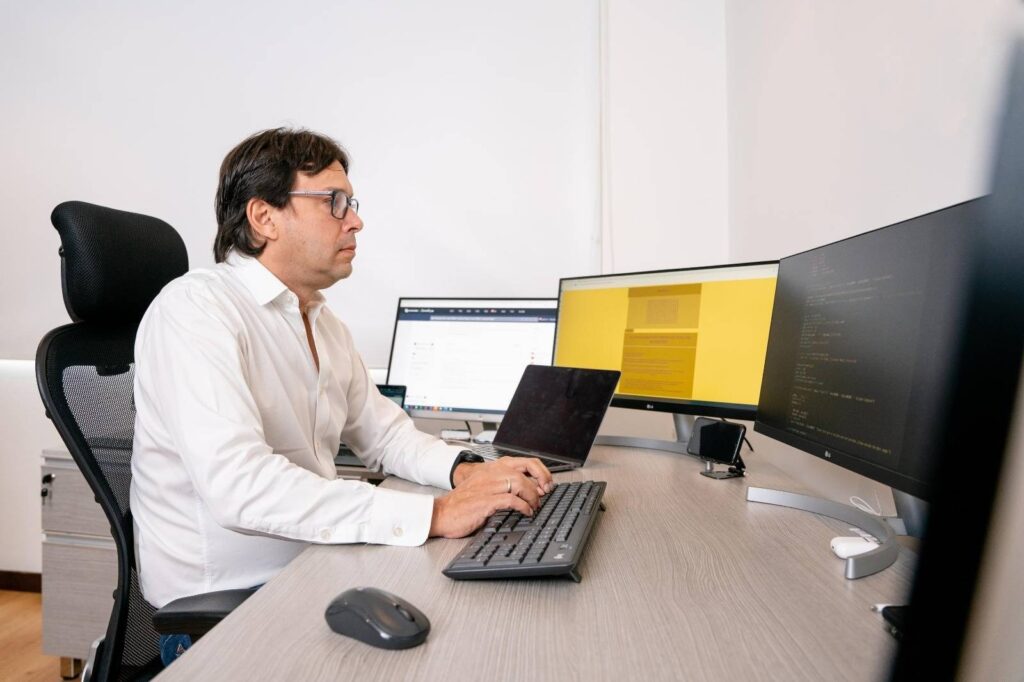 Do you need help to recover your data?
We remove ransomware and recover your files
Three ways to encrypt your data
Without even thinking about it, we are used to recovering encrypted files.
In most cases, you just need to log into your computer to take advantage of the data.
However, you may need a special USB drive to insert into your computer before logging in.
Of course, if files or encryption keys are lost or damaged, access can be more difficult.
There are three ways to encrypt data on a Windows PC:
Using the Windows Encrypting File System (EFS):
Windows BitLocker;
Third-party software.
Access to the files will depend on the method used to encrypt them.
On the other hand, you must take into account that to carry out these operations it is essential that you are not really a beginner with technology.
Encryption, by ransomware
If you are here because you have been a victim of ransomware and you don't have any particular computer skills, then maybe it's better if you turn to HelpRansomware specialists.
Ransomware attacks are not one-off or random. There are more and more, and, in exchange for the decryption, the cybercriminal asks for a sum of money.
According to a Webroot report, the operating systems of consumers double the probability of infection by malware, compared to a company.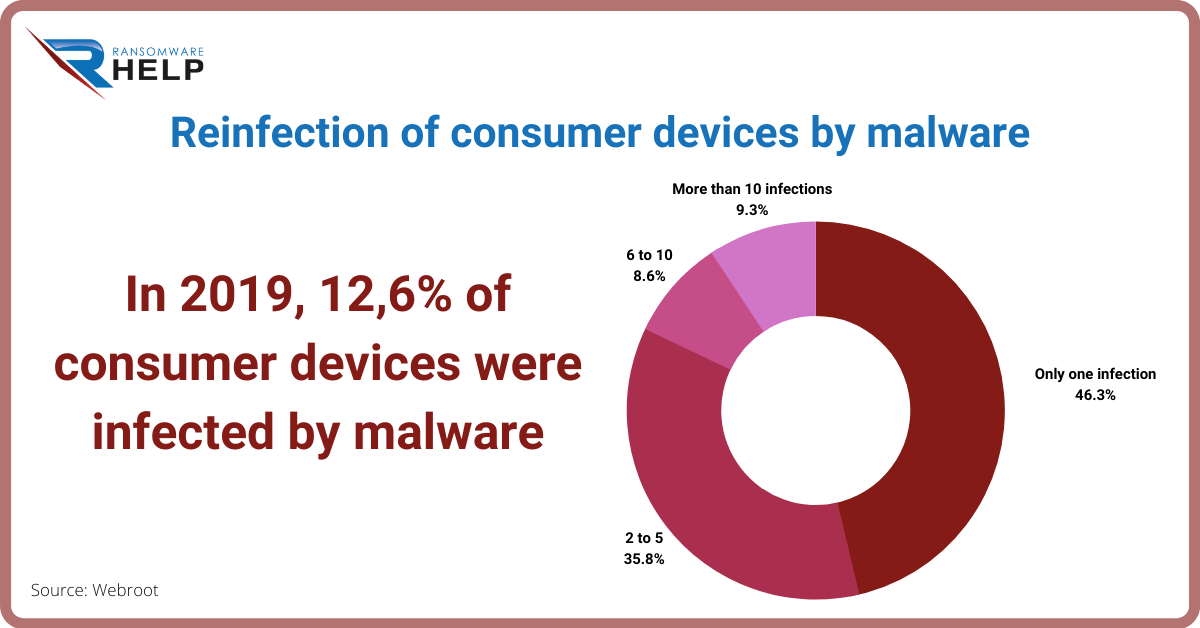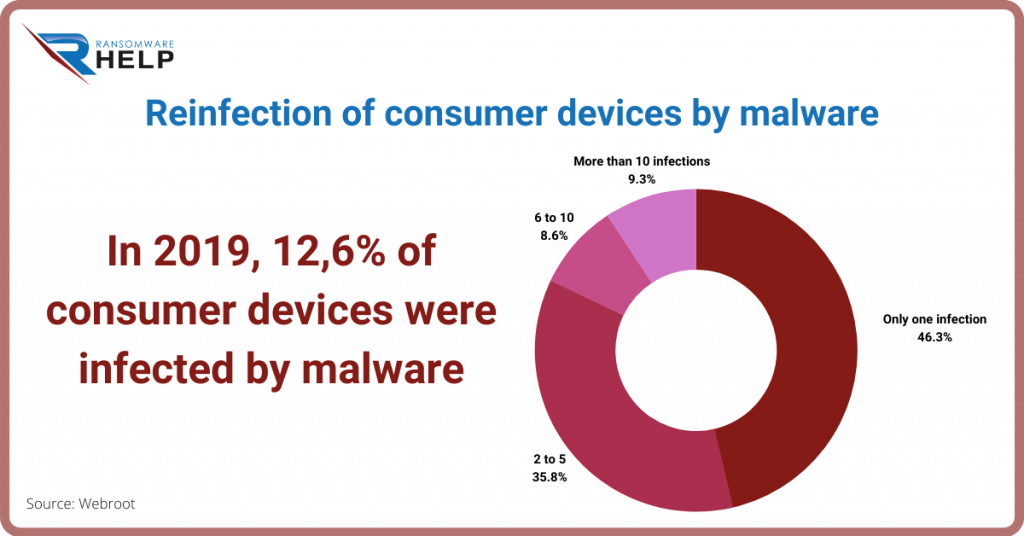 The data on reinfection of consumer devices is striking.
In 2019, 12,6% of consumer devices were infected. Of these:
46,3% encountered only one infection;
35,8%, encountered 2 to 5;
8,6%, 6 to 10;
9,3% more than 10 infections.
How to open encrypted files using EFS
EFS comes with Windows 10 Pro, Enterprise, and Education editions.
With EFS, you can encrypt individual files or folders.
Encrypted files do not have a special file extension, but they do have a padlock displayed on the icon.
To unlock these files, all you need to do is log into your computer using your password.
If someone else accesses your computer, the files cannot be opened because the EFS encryption keys are stored on the computer and are also encrypted.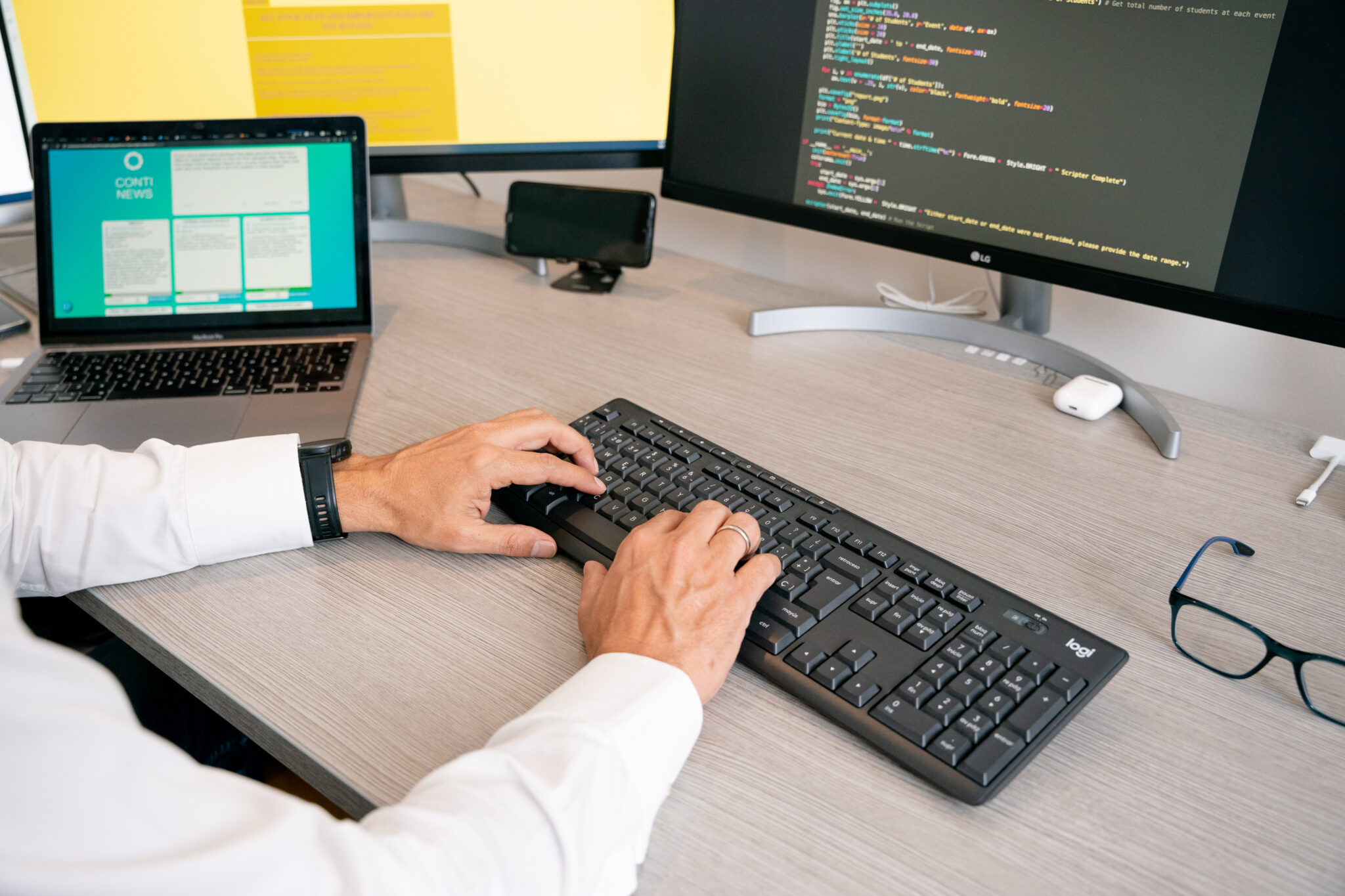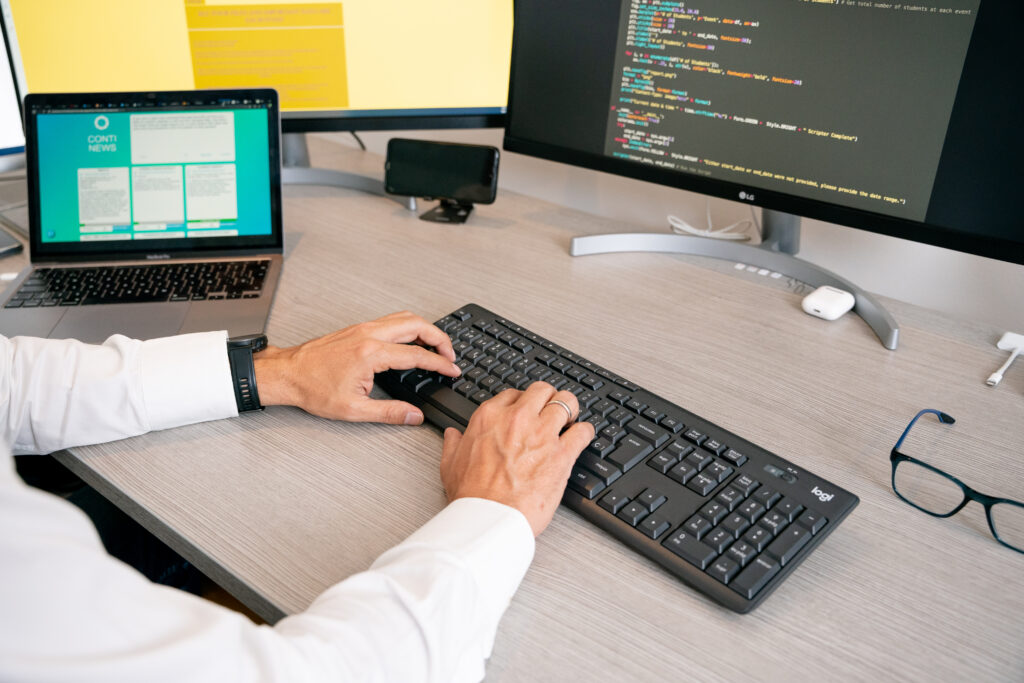 Don't know how to decrypt your files?
HelpRansomware thoroughly analyzes all your encrypted data to proceed with its restoration
Someone with the right knowledge could, however, unlock those keys and gain access to the encrypted files.
How to decrypt EFS without a certificate
Sometimes files and encryption keys can get damaged due to, for example, a hard drive failure.
It is also possible to lose access to an encrypted file because you have moved files or upgraded your computer.
If you've used EFS or third-party software to encrypt a file, you may be able to unlock it using the file's properties.
Right-click on the file in "File Explorer";
Select "Advanced";
then uncheck the "Encrypt content in protected data" checkbox.
If that doesn't work, contact the software vendor.
Adding Users to an EFS Authorization List of Encrypted Files
Software developers or network engineers with knowledge of C ++ can add additional users to the authorization list of an encrypted file.
Microsoft has a sample code available that will add a new fetch field to the encrypted file using the AddUsersToEncryptedFile function.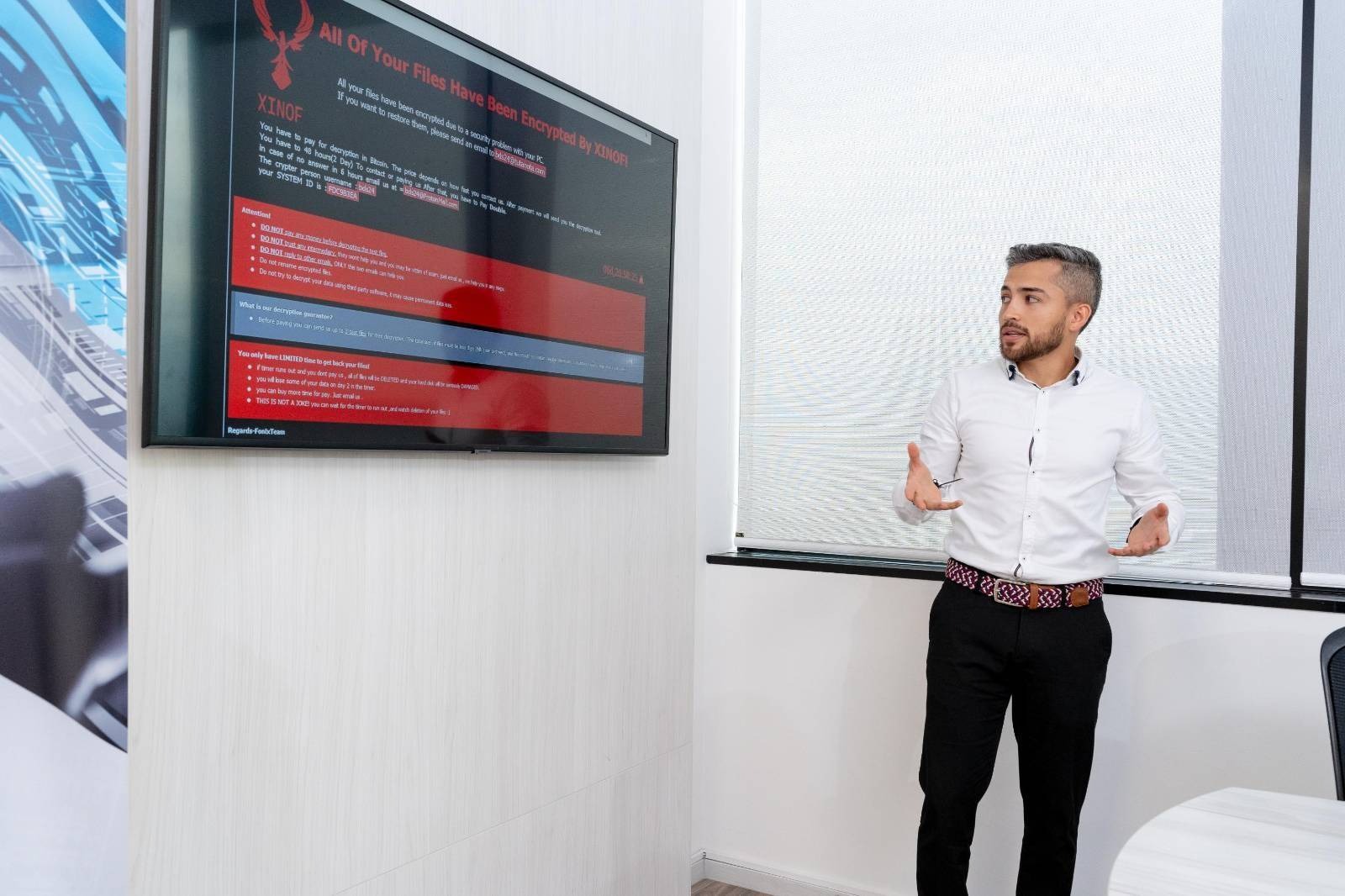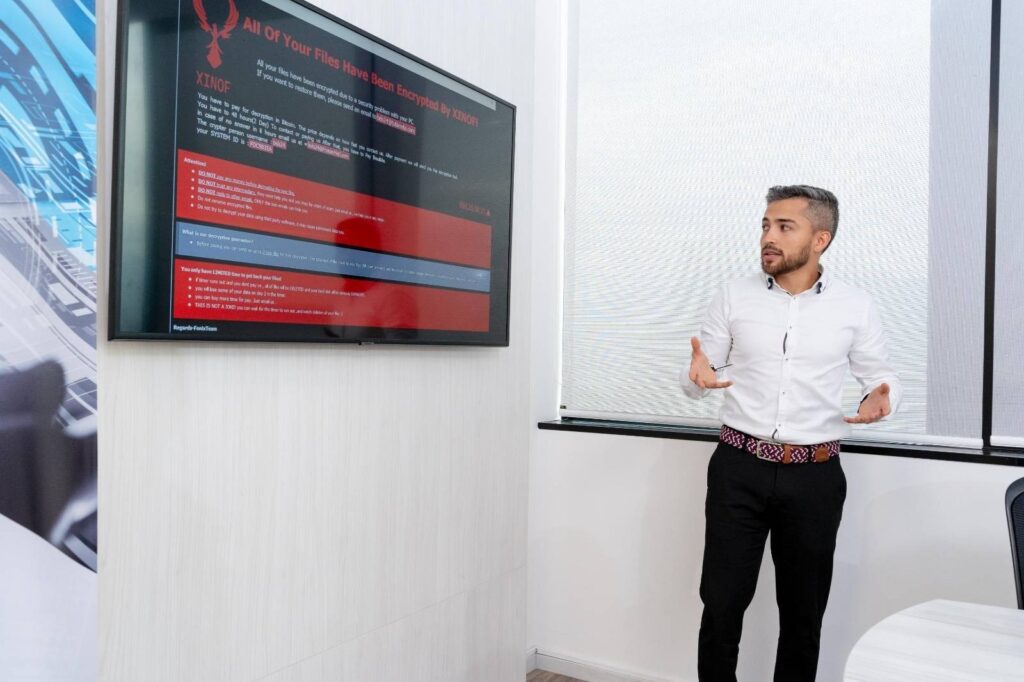 Do you want to remove ransomware quickly and safely?
HelpRansomware has helped thousands of businesses and administrations recover from a ransomware attack
However, the new user must already have access to the file for this to work.
For example, someone who owned the file or has made changes to it in the past.
How to open Bitlocker encrypted drives
Bitlocker is also available in Windows 10 Pro, Enterprise and Education editions.
Bitlocker encrypts the entire storage drive.
Most computers that use Bitlocker have a special chip built into the motherboard, called the Trusted Platform Module or TPM.
This chip stores parts of the encryption keys, and if it detects that someone is trying to gain unauthorized access to your computer, it will block it.
The procedure for unlocking the drive to access its files depends on how Bitlocker has been set up.
In some cases, it is sufficient to enter the password to access the drive.
In other cases, you will need to insert a preconfigured USB drive before turning on the computer, and if the USB drive is not connected to the computer, you will be locked out.
How to access files encrypted by ransomware
Ransomware attacks continue to pose a serious threat to businesses, consumers and local governments.
If your computer or computer network has been attacked, there is a big chance that you may not be able to access it again.
However, some reputable companies provide free tools that may be able to ransomware decryption some or all of your files.
The success of using these tools will depend on the version of the malware used to attack your systems.
Security habits to protect against ransomware
Obviously, the best defense against ransomware is to practice good security habits: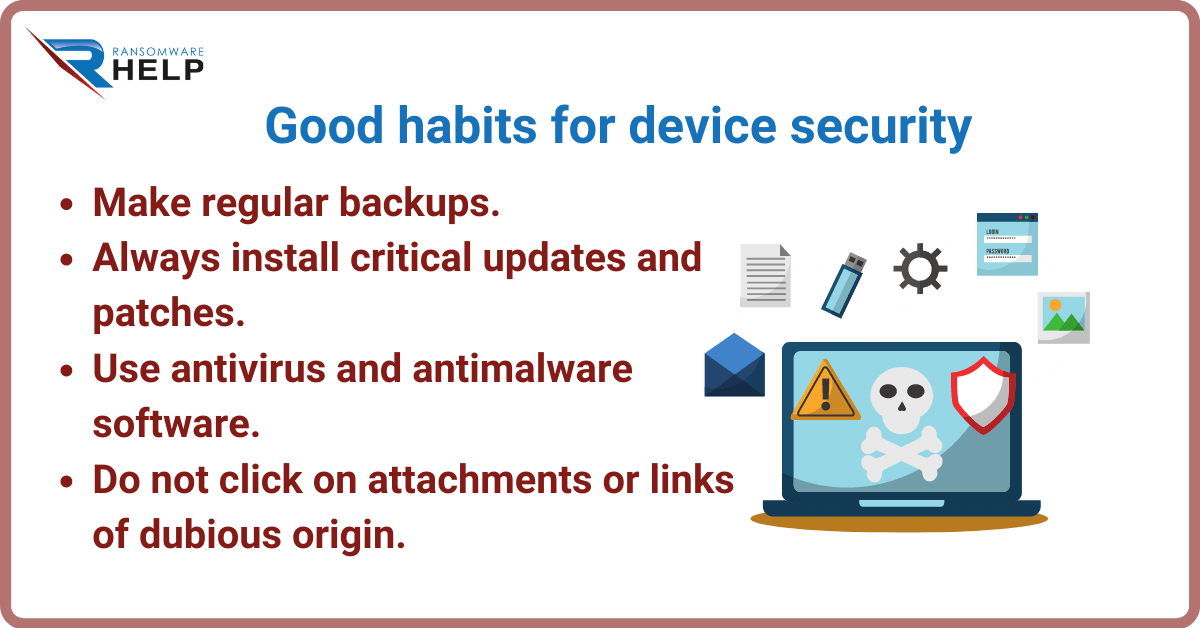 Make regular backups of your most important files and store them offline (disconnected from your computer or network) or store them in the cloud;
Always install critical OS and software updates and patches;
Use reputable antivirus and antimalware software and keep it up to date.
Do not open email attachments or click on links if you are unsure of the content.
Conclusions
There are three ways to encrypt data on a Windows PC: using Windows File Encryption System (EFS), Windows BitLocker, or third-party software.
From this guide on opening encrypted files we can draw the following conclusions:
Access to the files will depend on the method used to encrypt them;
It is different if we talk about encryption by ransomware;
Ransomware continues to pose a serious threat to businesses, consumers and government;
Good security habits influence ransomware attacks.
Renowned companies, such as HelpRansomware, can decrypt locked files.